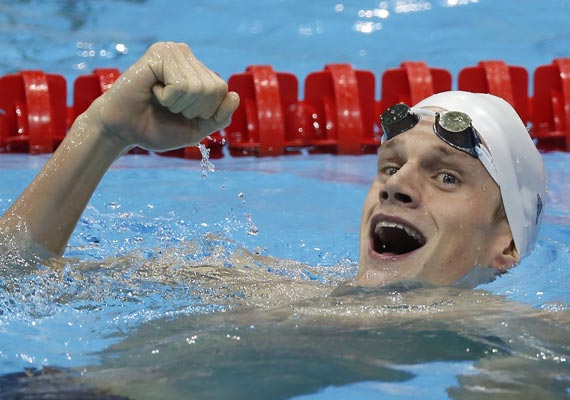 Barcelona, July 31: France's Yannick Agnel claimed his second gold medal of the World Swimming Championships in Barcelona with a clear victory in the men's 200 metre freestyle.
His win Tuesday saw the Frenchman complete an Olympic-World Championship double in the event, reports Xinhua.
Agnel finished in 1:44.20, over a second ahead of Conor Dwyer, who produced a slight surprise in finishing second.
Agnel, who had one gold medal in the men's 4x100 meter freestyle, led from start to finish.
That meant another disappointment for Ryan Lochte as the man, who has continually been feted as the successor to Michael Phelps, finished in fourth place outside of the medals, just as he had done in the 2012 Olympic Games 12 months ago.