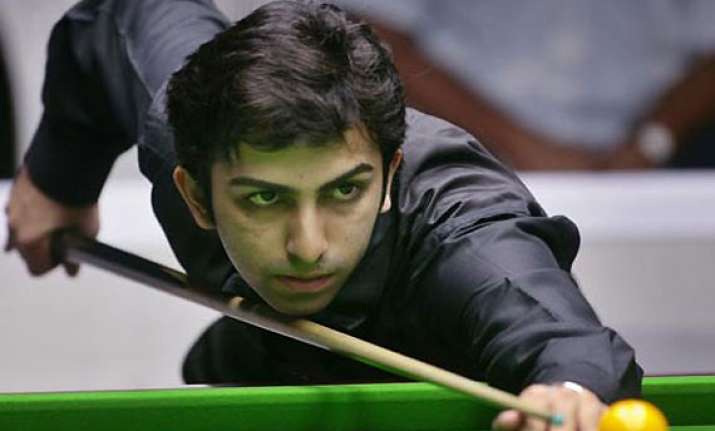 Mumbai, Feb 22: Eight-time world champion Pankaj Advani and Aditya Mehta will participate in the RKG-Khar Gymkhana Snooker Masters 2013, India's biggest Pro-Am Snooker tournament, from May 6 to 13 here.
The tournament, sponsored by Delhi's Ravindra Gupta, will boast of four top UK professionals and an equal number of Indian amateurs -- Advani, Mehta, Yasin Merchant and a wild card entrant, a release from the organisers said.
They will be joined by 16 qualifiers from across four venues in India -- Chennai, Delhi, Kolkata and Pune.
The prize money is the biggest offered in India with the winner's purse being Rs 500,000 lakh.
Two professionals, Anthony Mcgill and Jamie Jones have confirmed their participation while Stephen Lee and Nigel Bond have expressed their desire to be a part of this tournament.
The qualifiers for the main championship started today in Chennai with a total participation of 90 players. Each player needs to reach the semifinals at the venue to qualify for the main event.
The cueists, who fail to make the main round in the first qualifying event, will get three more chances.
"This is the first time such a concept has been essayed in India and given the response from across India and the neighbouring countries, especially UAE and Bahrain, who have shown keen interest in participating in the qualifiers, we expect it to be a big success," said Gupta.