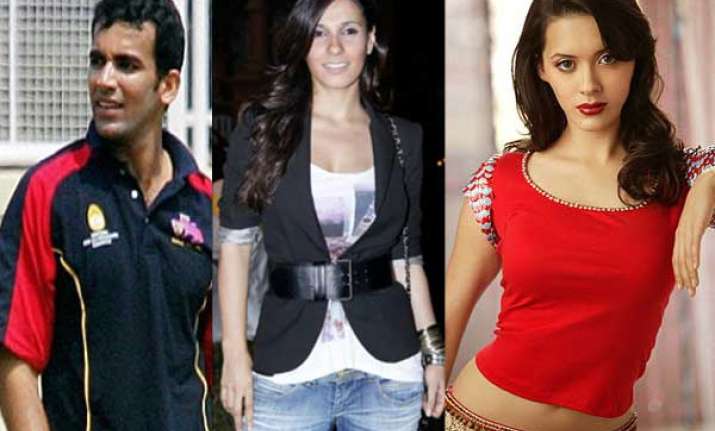 Mumbai, June 3: Cricketer Zaheer Khan was seen recently shopping with veejay Ramona in an up-market mall here and the two appeared to be extremely cozy, says a DNA report.
The report quotes a source: "Zaheer seemed extremely cozy in Ramona's company. Both looked as if they've known each other for years and were comfortable walking hand-in-hand all around the mall.
They were spotted shopping at various high-end luxury malls. Zaheer seemed to be giving inputs when Ramona tried out various outfits and accessories.
They looked like how any happy couple would be in each other's company - holding and hugging each other." 
The report said, things appeared to have soured between Zaheer and Isha Sharvani. The two had planned to tie the knot in March, which never happened.  
The source said: "Isha wanted to settle down after their long courtship. However due to career pressures and packed schedules, the two were unable to spend time with each other. This created a rift between the two.
Zaheer wants to give his all to cricket. Isha, who really doesn't have many offers, was quite miffed with the way things between the two were turning out. Hence, the wedding that was planned between March-May was postponed."