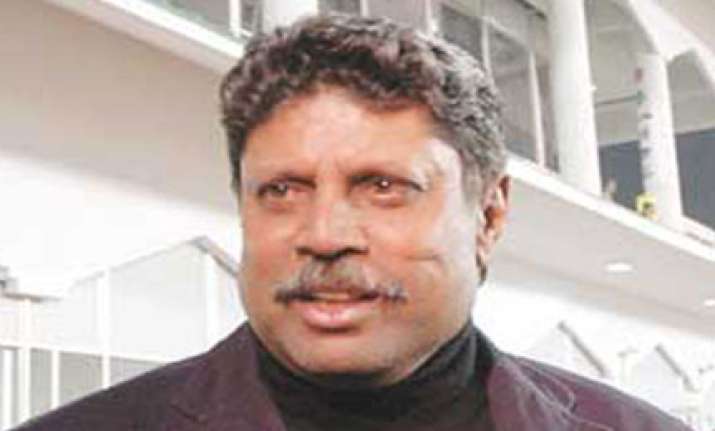 Mumbai, Feb 2 (PTI) The Indian batting order may be filled with explosive players who can take the game away from the opposition, but 1983 World Cup winning skipper Kapil Dev feels all-rounder Yusuf Pathan's role in the lower-middle order could swing the team's fortunes in the mega event.
"(Yusuf) Pathan can turn the game around for India coming at 6-7. He has the capability to win matches from losing situations," the legendary all-rounder said when asked about the one player who can turn the tide in the February 19-April 2 tournament.
"As long as he is at the crease, the opposition cannot breathe easy," he said at a promotional event for Idea Cellular here.
On whether the Baroda bomber should bat up the order, Kapil said, "After the advent of Twenty 20 cricket, there is no specific number for a batsman. It (T20) has changed the game. Any batsman can bat at any number. Better to leave it to the captain."
Even as Indian cricketers have expressed their desire to win the World Cup for Sachin Tendulkar, Kapil sang a different tune saying the event was not only about the batting maestro.
"Sachin is not (the only one) playing cricket. It is India that is playing. 'Jitna important jitna unke liye hai, utna hi important doosron ke liye bhi hain' (Winning the World Cup is as important to others as it is to him).
"Yes, he is a great player and he has served the country the most. But by placing him above the team, you are insulting the other 14 members in the squad," Kapil said.
Skipper Mahendra Singh Dhoni and southpaw Gautam Gambhir are among the World Cup members who have expressed their desire to win the coveted trophy for Tendulkar. PTI