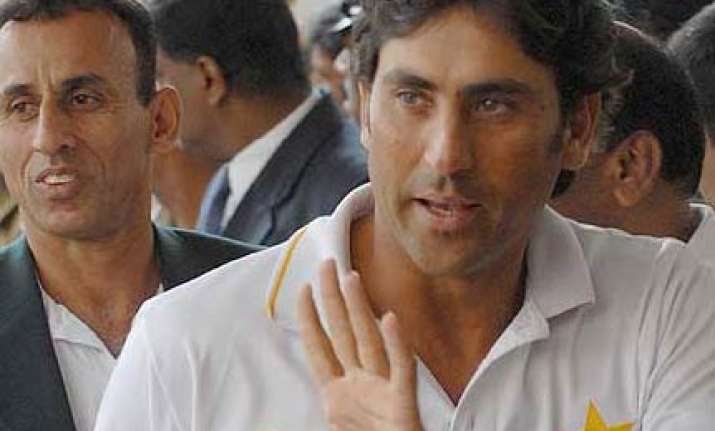 LAHORE: Younis Khan will have to wait some time for his comeback in the Pakistan team as the former captain is unlikely to make the national squad that will be announced this week for the ODI series in England.
According to reliable sources in the Pakistan Cricket Board, no decision was taken on Younis during the one-to-one meeting between PCB chairman Ijaz Butt and ODI captain Shahid Afridi on Monday.
"The indications are that Butt is still not happy with Younis's refusal to approach him directly to request for an end to the ban case," a PCB source said.
"The meeting was inconclusive as far as Younis' selection is concerned. Butt feels he still has form, fitness and disciplinary issues surrounding him," the source said.
The source said that Butt was not exactly pleased with Younis' refusal to approach him for removal of the ban.
"The national selection committee is also due to meet in Lahore to discuss the squad for the ODI series and Younis is unlikely to get any votes of favour in the meeting that will also be attended by Afridi and Butt," the source said.
Younis has not been part of the Pakistan team since February after being sent to Australia for the ODI series.
Immediately, after the series he and six other players were either banned or fined for indiscipline during the Australian tour.
Though an appellate tribunal has removed the indefinite ban imposed on Younis, the PCB has refused to clear him for selection insisting his case is still not closed and that it is unhappy with the statements given by his lawyer against the board.
Apart from Younis and Rana Naved, who still has a 12-month imposed on him, all other affected players have returned to the national team including former skipper Mohammad Yousuf.
He said Butt and Afridi had a long discussion on the forthcoming series and the expected squad for the ODI series in England .
"Sadly neither are keen on having Younis back in the team now," the source said.
Pakistan is due to play five ODIs and two T20 matches in England next month.