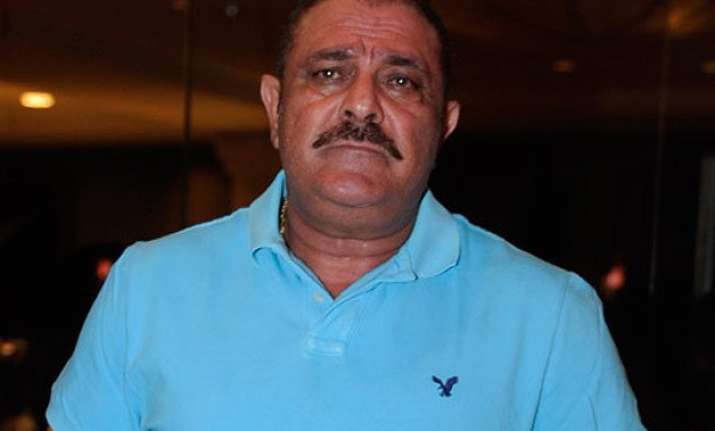 New Delhi: World Cup 2015 may have ended but Yograj Singh, father of India's dashing southpaw Yuvraj Singh is still furious about his son being dropped from the World Cup team. And he holds M S Dhoni responsible for the injustice done to his son.
Lashing out at Mahendra Singh Dhoni for exclusion of Yuvraj from the World Cup squad,  Yograj Singh cursed Indian skipper and said that a day will come when Dhoni will go penniless and he will have no other option than to beg.
"There will be a day when Dhoni will be left to beg and become penniless and would not get any favour." He also took a dig at the media and added "Dhoni was nothing. He has become a God in cricket just because of media. Media has crowned him as a great which he never deserved", Yograj said.
"There was a time when he had nothing but today he sits in front of media and rips off the media persons. He laughs at media who has given him so much hype. He laughs at the Indian people who clap when he scores a run," Yograj said. "Honestly, if I were a media person, I would have slapped Dhoni right there", Yograj said.
Yograj also compared Dhoni with Ramayana's mythological villain Ravana."Dhoni is arrogant. The way Ravana's proud came to an end, Dhoni will also suffer some day. He considers himself much above Ravana," Yuvraj's father said.
"I feel really ashamed when other cricketers come and tell me about Dhoni. Earlier, I used to think that people must be cribbing about Dhoni due to jealousy. But when the cricketers told me about him, I think I have never seen a terrible person like him ever in my life," he added.
Yograj Singh also  said, "In the 2011 final, Yuvraj was going to bat but Dhoni stopped him and went to bat and became a hero. Why didn't he bat at No. 4 this time? Why did he go at No. 6? If he considers himself great, then he should have batted at No. 6 and guided India to a win against the Aussies."
Yograj Singh had earlier also made remarks against Dhoni after Yuvraj was not selected in the 15-member World Cup squad. However Yuvraj cleared the air on Twitter.
India, who became the World Champions in 2011, faced an ouster in the 2015 World Cup when they lost to  eventual winners Australia in the semi-finals at the Sydney Cricket Ground