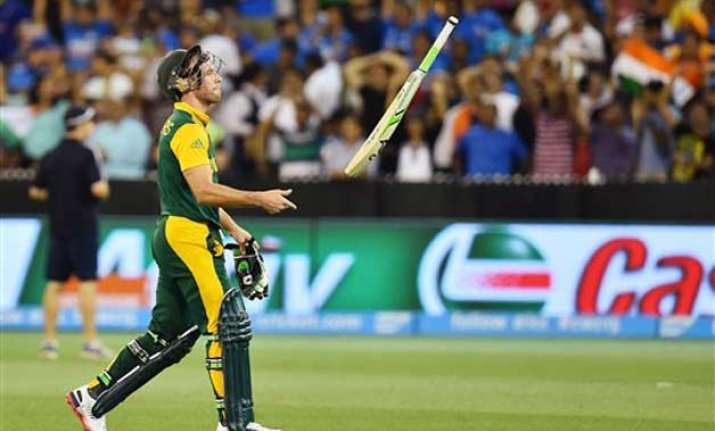 Melbourne: Coming down heavily on batsmen South African captain AB de Villiers said they had a chance halfway through the game, but unfortunately just lost our way completely with the bat in hand and just can't afford run outs.
Addressing the media after the match de Villiers said, "Yes, it's a big knock for us, to get beaten by 130 runs."
It's, it's almost embarrassing. You never want to lose by that amount of runs. You always want to be a competitive team, feel like you're always in the game, got a chance to win games. We pride ourselves on that and it didn't happen today. So we're going to have to lick our wounds for a while. It's not just, 'you know what, win a few more games, we'll be through to the quarter-finals.' It's not about that. "
"Just not our day, I'd say. It's difficult to put it down to exactly where we went wrong. Quite a few areas where we just didn't play as well as we wanted to. Started pretty slow with the ball in hand," said de Villiers.
He said such a loss take a bit of knock on your confidence and  it's up to the senior group of players to make sure that confidence is still there come.