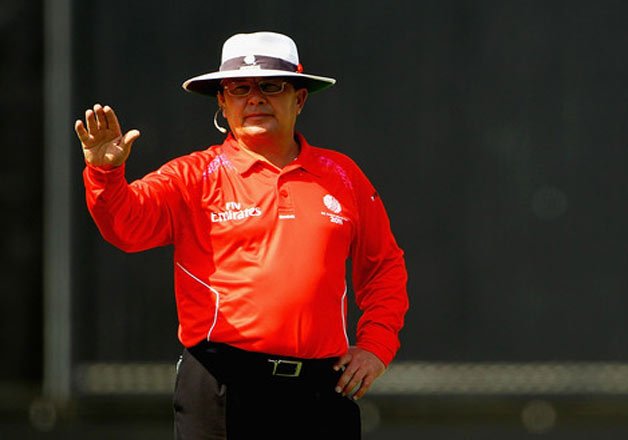 Sydney: Britain's Ian Gould on Sunday became the 15th umpire to stand in 100 ODIs when he took the field in the Australia versus Sri Lanka match in the ICC Cricket World Cup at the Sydney Cricket Ground, here.
Gould joined the first-class umpires' panel in England in 2002 and was elevated to the Emirates International Panel of ICC Umpires in 2006. He made his international umpiring debut in an ODI between England and Sri Lanka at the Oval in June 2006, while he made his Test debut two years later in Bloemfontein in the match between South Africa and Bangladesh.
In 2009, he was promoted to the Emirates Elite Panel of ICC Umpires. Apart from his 100 ODIs, he has stood in 43 Tests and 29 Twenty20 Internationals. Gould has also umpired in the ICC Cricket World Cup 2007 and 2011, as well as in the ICC Champions Trophy 2009 and 2013.
During his playing days, he was a wicketkeeper-batsman for Middlesex, Sussex and England in a career that ran from 1975 to 1996. He kept wickets for England in 18 One-Day Internationals in 1983, including seven during the ICC Cricket World Cup 1983 in which he scored 66 runs and accounted for 12 batsmen behind the wickets.
"I love umpiring and really consider it a great honour to be on the field with the some of the greatest players in the world. Cricket is just such a great game," Gould said.
Paying tribute to Gould, ICC's Senior Umpires & Referees Manager, Vince Van Der Bijl, said, "We delight in Ian Gould's century of ODIs. Ian's man and match management is his umpiring hallmark using his feel for the game as an ex-International wicketkeeper/batsman and a first-class coach. That combined with his decision-making, humour and no nonsense on the field approach makes him a popular and excellent elite umpire."
The umpire with most appearances in ODIs is Rudi Koertzen who stood in 209 matches.