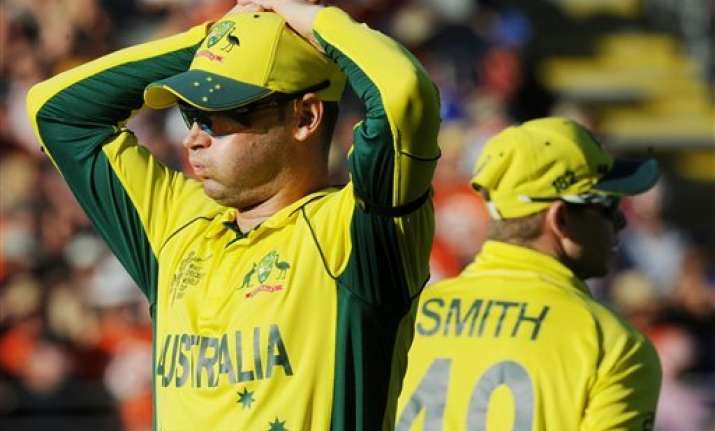 Auckland, New Zealand: Australia captain Michael Clarke has refuted claims he made a tactical blunder in his use of bowlers during Saturday's loss to New Zealand at the World Cup.
   
Australia was fighting its way back into the match, defending its meager total of 151, and Mitchell Starc had taken three wickets in five balls when Clarke removed him from the attack and brought in Mitchell Johnson.
   
New Zealand was on the back foot at the time of the change but Corey Anderson hit Johnson's first three balls for two fours and a six to alleviate the pressure.
   
Starc returned and took another three wickets in his second spell, but New Zealand won the match by a wicket, prompting questions as to whether Australia would have won had Starc bowled through.