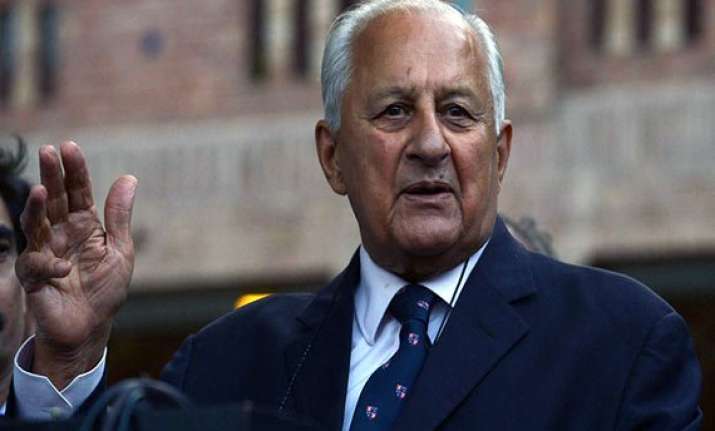 New Delhi: After a whitewash against Australia, PCB chief Shaharyar Khan in a statement said the Misbah won't be forced by the board to captain Pakistan in World Cup next year, however it will still be his wish what he wants.
According to the sources, "PCB appointed Misbah-ul-Haq to lead Pakistan in the world cup and if he thinks he can't deliver, he may quit," says PCB chief. Coach Waqar Younis and Moin (national selector and manager) also believes the same.
"I told him, we appointed you till the World Cup." "We were criticized for it and we will be now, even more, as he has not scored runs", he added.
Misbah stepped down as a skipper from the third and final ODI against Australia in Abu Dhabi on Sunday, after a poor run of form which had coincided with four straight defeats in the 50-over format. Shahid Afridi Pakistan in final one-dayer and would be the top contender for World Cup in February-March if Misbah stand down.
After managing just 67 runs in 2-1 series defeat against Sri Lanka, he scored a duck and 15 in two ODIs against Australia in Abu Dhabi.
Pakistan suffered a whitewash at the hands of the Australians in the three-match ODI series which was played in the United Arab Emirates.
Misbah decided that he needs a break from rather scoring depressing scores and if he is back to form, he will certainly lead in World Cup.
He will also lead the side in the two upcoming tests against Australia after the one dayers.