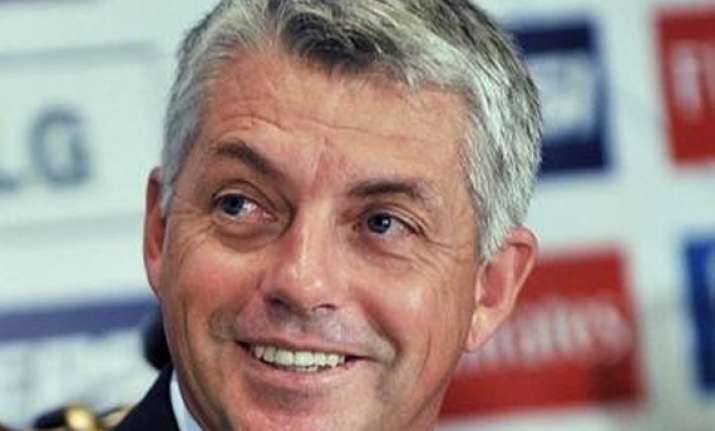 Kuala Lumpur, June 28: Left red-faced after the powerful BCCI opposed the Decision Review System at the Executive Board Meeting here, the ICC today said that it will not force India to accept the controversial technology in bilateral series.
With India unrelenting in its opposition to the DRS, the ICC Board did not ratify the Chief Executive Committee's recommendation for universal application of the DRS and the new Chief Executive Dave Richardson defended the decision.
Addressing a press conference after taking over from fellow South African Haroon Lorgat, Richardson said he would not try to force India to accept the technology.
"I don't think (the ICC Board decision is) negative at all. We'll see DRS in the majority of series and there would be no sense in forcing anything upon anybody. The point is that the Board of Control for Cricket in India need to make that decision for themselves. It's never good to take anyone kicking and screaming to do anything," Richardson said.
"The introduction of technology has always been controversial... but slowly but surely that's changed and I think we're pretty much at that point where everyone is accepting, certainly at international level," he said.
The ICC was left red-faced at its Annual Conference here when its chief executives proposed mandatory DRS in Tests and ODIs, only for the board to reject the move after India let it be known that it could not accept the technology.
The issue was discussed by the ICC Board but was allowed to pass without voting.
Richardson also denied that dealing with financially powerful India would be his main preoccupation as chief executive.
"The bottom line is, the ICC board determines policy for the ICC going forward. I don't think my job will involve any special negotiations with India. A lot is made of that but there are 10 full members and I think our task is a lot more simple and a lot more practical than these high-level talks you might imagine."