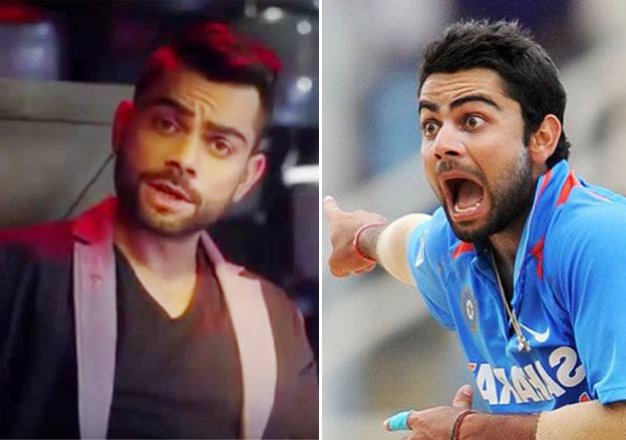 New Delhi: Virat Kohli, who led Team India to a memorable Test series win over Sri Lanka recently, is nowadays in 'auditioning' mode.
The stylish cricketer is hosting auditions for a contest that will reward the winner with a 'Hangover' in Las Vegas, the teaser of which was revealed a few days back.  
However, there is no clarification on the nature of the contest but it is gonna be something crazy from Virat Kohli, courtesy a leaked video.
In this short video, which we found on social media, Virat Kohli is seen asking a crazy question: "Would you get a tattoo of your girlfriend's name?"
It seems the contest requires the participants to answer a series of questions to get hands on the 'announced' prize.
Watch the video below: