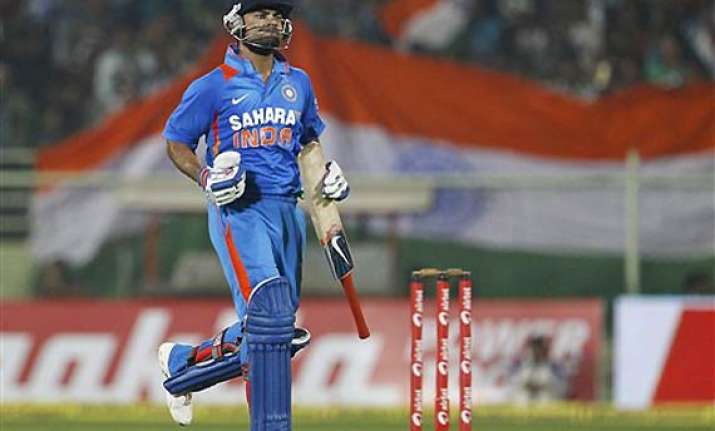 New Delhi, Dec 6: Young India batsman Virat Kohli has been reprimanded for showing dissent at an umpire's decision, the International Cricket Council (ICC) said on Tuesday.

Kohli, 23, stood in the ground for "a considerable time" after being given out leg-before during the third one-day international against the West Indies in Ahmedabad on Monday.

"Accepting umpires' decisions is part and parcel of playing cricket and on this occasion Virat clearly showed dissent when he had been given out," match referee David Boon said in an ICC statement.

Kohli pleaded guilty to a Level 1 offence of the ICC's Code of Conduct and accepted the proposed sanction from Boon, the statement added.

The West Indies won the match by 16 runs to stay alive in the five-match series, which India leads 2-1.

The last two matches will be played in Indore on Thursday and Chennai on Sunday.

Kohli, regarded as one of India's finest young batsmen, has played four Tests and 72 one-dayers since his debut in 2008.