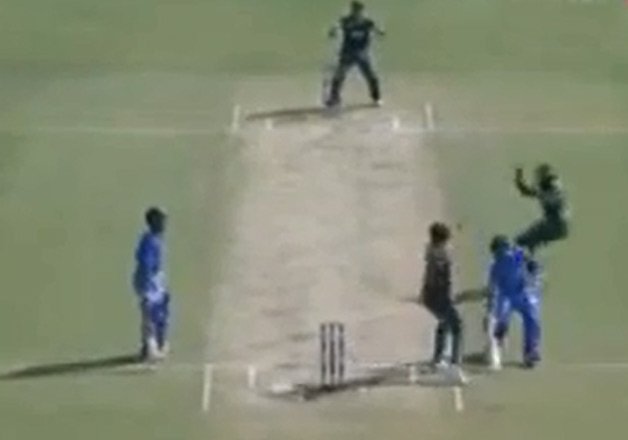 Indore: Luck seems to have eluded from Team India's most succesful batsman Virat Kohli in recent times. His poor form continued even in the second One Day International (ODI) against South Africa at Indore.
Kohli, who now comes to bat at number four position, seems to find it hard scoring runs in that position. In Indore's Holkar stadium today Virat lost his cool and expressed his displeasure at Ajinkya Rahane who was batting along with him.
The incident took place after Virat came to the crease after India lost thier second wicket when the score read 59/2. Kohli came to crease at 12.3 overs after the departure of Shikhar Dhawan.
However, it was in the 18.1 over when Kohli got run out from a throw by South African fielder Farhaan Behardien. Kohli and Rahane took a single after Behardien dropped a catch of Kohli.
The India's ODI vice captain was looking for a second run on the misfield and in spite of Rahane's unwillingness Kohli kept running which resulted in his own dismissal.
It proved costly for Kohli as Steyn throwed the ball to wicketkeeper De Kock who disturbed the bails to get Kohli run out. Kohli today scored just 12 runs from 18 balls. Kohli was seen literally venting out his anger and saying some tough word to Rahane after the run out. Rahane, known for his cool and composure nature just listened to him without responding.
Kohli was not at all happy as he was seen returning to the pavillion muttering something on the way and making way for Dhoni to come in as Team India's next batsman.