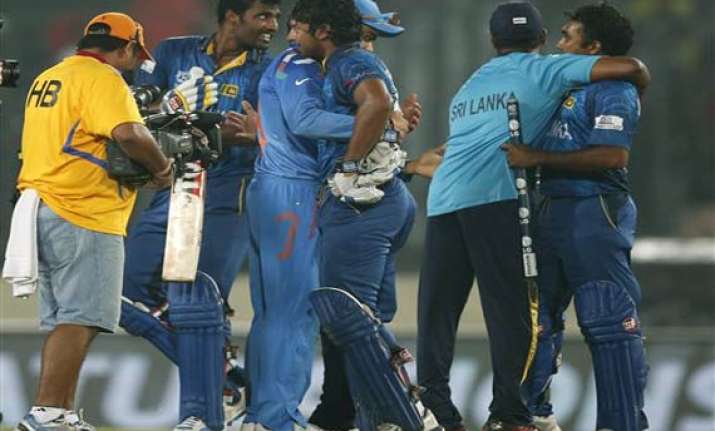 Mumbai: The video streaming of the ICC World T20, that concluded in Bangladesh last Sunday, was a huge on starsports.com hit with the India-Sri Lanka final attracting a record 19.3 lakh viewers.
While public figures are not available, the previous record for a single game is believed to have been achieved during
IPL
last year, when around 14.8 lakh visitors watched video on April 23 when West Indian
Chris Gayle
scored a whirlwind 175 for Royal Challengers Bangalore (against Pune Warriors), said a media release.
The April 6 final also beat the audience figure (10.3 lakh visitors) for the retirement Test match of Sachin Tendulkar in November 2013, which marked the previous high point for starsports.com, the release said.
Overall, the website attracted more than 80.9 lakh users during the fortnight-long T20 tournament delivering over 2.24 crore visits.
"The consumer engagement on starsports.com is continuing to grow dramatically. A total of 101 million live minutes of video were consumed by users during the last four matches played by India in the tournament, with an average of more than 30 minutes per live view.
"Starsports.com offered live matches of ICC World Twenty20 as an ad-free subscription service on its advanced sports video player. In addition, starsports.com offered a free, 5-minute delayed service," the release added.