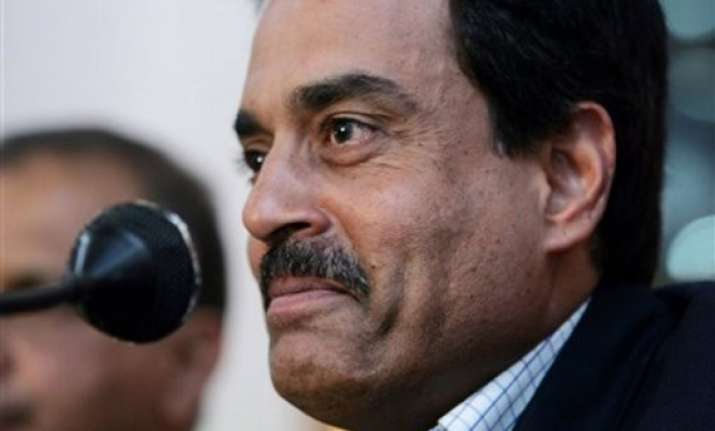 Mumbai:  Though disappointed at the India's pathetic performance over the last few months, former skipper Dilip Vengsarkar is optimistic about the Mahendra Singh Dhoni-led side's chances in the upcoming ICC World T20 championship in Bangladesh.
The Indian team has lost successive Test and ODI rubbers to host nations South Africa and New Zealand before coming a cropper in the ongoing Asia Cup in Bangladesh where it failed to make the final.
However, Vengsarkar is hopeful the team would bring back the Twenty20 World Cup it won in its inaugural year in 2007.
"Of late, India is not doing too well. But I still have a strong belief that India would do extremely well in Dhaka (in T20) because the wickets over there are similar to Indian wickets.
"But the (bowling) attack looks like a weak link. I think we have the same attack in Tests, ODIs and T20. The same Bhuvneshwar Kumar, the same (Mohammad) Shami, the same guys.  We don't have options and that is the crux of the matter, unfortunately," Vengsarkar said while unveiling the replica of the coveted T20 Trophy at the Bombay Gymkhana here today.
The T20 event is scheduled from March 16 to April 6.  The former chief selector felt spinners hold the key in the sub-continent conditions and was also happy with the return of Dhoni, who skipped the Asia Cup due to injury, in beefing up the batting department.
"In Asia Cup, the performance wasn't that great but I still hope we will do well in this forthcoming World Cup. It is a 20-over tournament and we have won it before and we hope we will do the same thing again."
"Dhoni will definitely make a lot of difference. He is an excellent captain and has been around for almost six to seven years. He is an experienced campaigner and he has won so many matches with his batting as well," Vengsarkar said.
"He is a crucial player at number six and he is a good keeper also. Dhoni is a very important member of the team and I am sure he will do well. Of late, he has not done well abroad but I am sure, the team under him has still plenty of hope," he added.