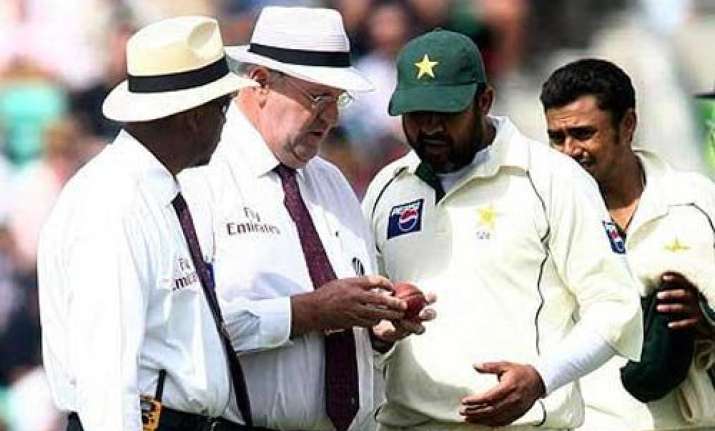 New Delhi: Cricket is known as a gentleman's game  but there are incidents that shook the cricket fraternity across the globe and, of course, marred the spirit of cricket.
We have compiled a list of  top 10 cricket controversies that shocked the cricketing world.
1. The Sydney Riot of 1879


The Sydney Riot of 1879 was a civil disorder that occurred during a cricket match between a touring English Team captained by Lord Harris and New South Wales led by Dave Gregory.

The riot was initiated by a controversial decision by the umpire when a New South Wales batsman was declared out.

The decision caused a furore among the spectators and an angry mob intruded into the ground and assaulted the fielding English players as well as the umpire.

It is believed that the riot was sparked by some gamblers, who bet heavily on the home side, because the English team was in a strong position to win the match.
2. Bodyline series




Bodyline probably is the biggest controversy in the history of cricket that will never fade away.

Bodyline  was a cricketing tactic devised by the English cricket team captain Douglas Jardine and executed by the fast bowler Harold Larwood for their 1932–33 Ashes tour of Australia, specifically to combat the extraordinary batting skill of Australia's Don Bradman.

This tactic was meant to scare the batsmen by bowling at the batsman's body. This was considered to be intimidatory and physically threatening, to the point of being unfair in a game once supposed to have gentlemanly traditions.

Although no serious injuries arose from any short-pitched deliveries while a leg theory field was set, the tactic still led to considerable ill feeling between the two teams, with the controversy eventually spilling into the diplomatic arena.

Over the next two decades, many laws of cricket were changed to prevent this tactic being repeated.