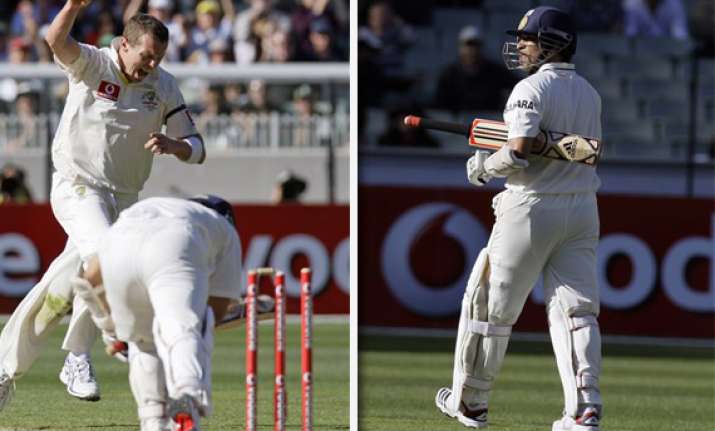 Melbourne, Dec 27: Sachin Tendulkar will have to wait a little longer for his 100th international century, after falling short in his first attempt on India's tour of Australia.

Tendulkar, who has been stuck on 99 centuries since March, was bowled by Peter Siddle for 73 just before stumps Tuesday on the second day of the first test.

The Melbourne Cricket Ground crowd of over 50,000 rose to their feet as Tendulkar walked from the ground after a fluent innings that put India on top in the opening test.

Many of the large and vocal portion of India supporters sported messages for Tendulkar.

India will play four tests and eight one-dayers on its Australia tour.