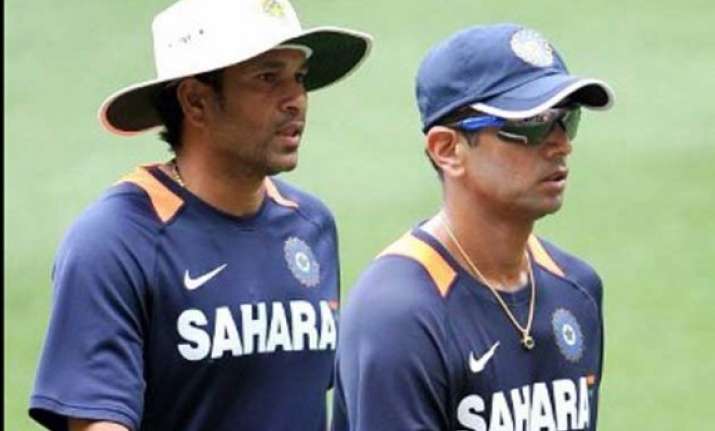 Abu Dhabi: If everything goes fine cricket legend Sachin Tendulkar and Rahul Dravid may tour Pakistan to play an exhibition match.
Pakistan cricket chief Shaharyar Khan said he has requested former Indian spinner Bishen Bedi to bring an Indian XI of retired players to play an exhibition match in Pakistan.
"Bedi came to see me and he told me that he can bring an Indian XI for an exhibition game, with retired players like Sachin Tendulkar and Rahul Dravid to Pakistan and that too can help," said Khan.
Pakistan cricket chief Shaharyar Khan said Monday that tours from second-tier and smaller teams could help revive domestic cricket hit by the fear of terrorist attacks.
Pakistan have not hosted any international cricket since the terrorist attacks on the Sri Lankan team bus in Lahore in March 2009.
Bangladesh twice backed away from touring for a short series in 2012 and a year later, citing security fears. Ireland were due to play a short limited over series in Pakistan last month, but terrorist attacks on Karachi airport resulted in the tour being called off.
Khan also said India had given assurances of playing six series in the next eight years, commencing from December 2015.
"I met Indian cricket chief (Narayanaswami) Srinivasan in Dubai on Sunday and he has said 'come what may I am committed to the six series' and he has his government's approval," he said.
In April this year Pakistan and India signed a Memorandum of Understanding to play six series -- four of which to be hosted by Pakistan -- between 2015-2023.
Pakistan will host India for two Tests, three one-days and a Twenty20 in December 2015, likely in United Arab Emirates.