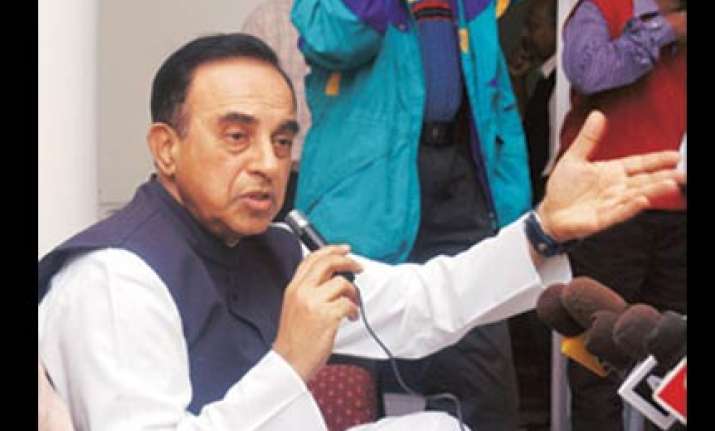 Janata Party President Subramanian Swamy on Saturday demanded a CBI inquiry into the controversies surrounding the failed IPL bid made by a company in which Union Agriculture Minister Sharad Pawar and his daughter Supriya Sule, MP, are shareholders.
"A full-fledged CBI inquiry is required, especially into the failed bid and investigate whether there was any sweat equity to Sule or her husband," Swamy told reporters in    Chennai .IPL was a "stinking hole of corruption," he said asking why the Reserve Bank of India "did not intervene" when the bidding was being done in foreign exchange.
 The multi-million dollar event had also affected the performance of Indian cricketers, he said in an apparent reference to India's drubbing in the recent T20 World Cup in West Indies.
 Urging politicians, especially Ministers, to stay away from cricketing bodies, he said their primary job was public service."There are too many politicians in cricket. Ministers should not be involved in anything but political service, else there is a conflict of interest," Swamy said.
To a query on the Maoist menace and Home Minister P Chidambaram's contention that he had a "limited mandate," Swamy said the Constitution had given him the required mandate and asked him to act tough against the naxals.
Slamming the South Indian film industry's opposition to the ongoing International Indian Film Academy awards event in Colombo, and threatening those participating in it with non-cooperation, he said this was not correct and there were legal provisions to take action.
"India has recognised Sri Lanka as a state and we have an High Commission there. Besides, the two countries have sports and business ties," he said. It was the fundamental right of those intending to participate in the event, he added.