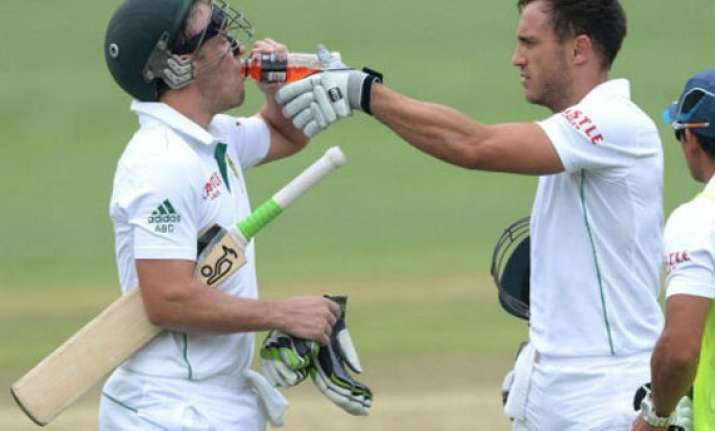 Durban: South Africa with history of poor show and India with history of good show will again lock horns after sharing the honours in a thrilling draw in the decider second cricket Test which promises to be another epic encounter starting here tomorrow.
Nothing would have been good and encouraging for the longer version of the game that sees a few spectators these day because of the excitement of ODIs and T20, when the first opening Test between the number one South Africa and number two India made people sit on the edge of their seats. 
Had South Africa made those required just eight runs this test  would have been one of the most memorable Test of all time. India. 
Can one say both the teams will go in a decider at Kingsmead on a Boxing Day with their confidence high after thriller first test….? Not really…India should have won this battle after dominating for full four days but found themselves clueless on the final day when du Plessis and de Villiers denied them a breakthrough.
So that makes India wonder what went wrong and what they should do to keep the poor record of host at Kingsmead intact. Indian ace spinner R.Ashwin's inability to take wickets on foreign soil has once again exposed the weakness of our spinners who need a good deal of help from the wickets to be able to be effective. Also the pacers were good in patches and gave away too many lose balls to du Plessis and de Villiers to help them settle down. So these are some of the worries Indian camp would be carrying in to the final test.       
On the other hand the host had everything going for them on the last day yet they not only fell short of eight runs but also making a history. First it was well set batsman de Villiers who instead of playing sensible cricketing shots, went for improvisation and saw his stump uprooted on a delivery Ishant Sharma would not have  thought of yielding a result even at a club level cricket. 
South Africa were very much in the game and one could see the Indians with their shoulders dropped. But the connoisseurs of the game would still be scratching their heads to find a reason for that single run that was never there and that was also needed at that point of time which saw marathon batsman du Plessis who was getting a solid support from Philander,  getting run out.       
This again proves South Africans are chokers.