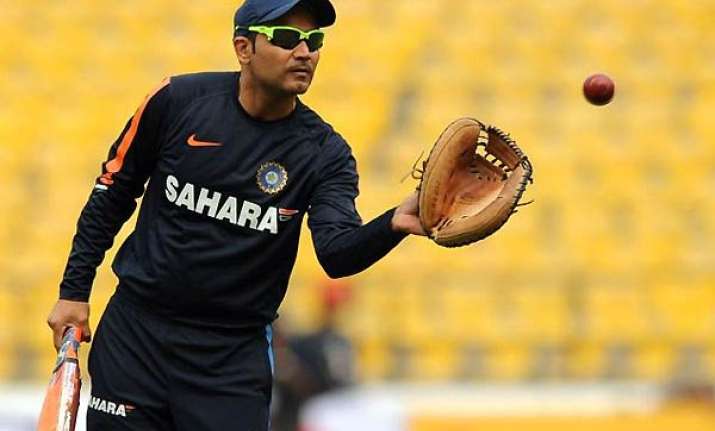 Northampton, Aug 5 : Team India heaved a huge sigh of relief after Virender Sehwag joined them at the nets on Thursday but the players were curious about Viru wearing cotton buds in his ears during practice.

There are reports that Sehwag is suffering from partial hearing loss in his left ear.

This is, however, temporary, and is not likely to affect his batting in any way as the visitors look to bounce back from the 0-2 deficit in the third Test starting in Edgbaston on August 10.

Sources said Sehwag has been diagnosed with "sensorineural hearing loss" after being exposed to a loud sound on July 24 during his stay in Bangalore — where he was under intensive rehabilitation following the surgery in his left shoulder.

He is said to have consulted an ENT specialist two days after the incident, and was put on medication for a week. However, the problem persisted, and Sehwag reportedly took a second opinion in Delhi just before he left for England. He was advised to continue with the medication.

Sehwag last played in Test matches in December-January, in the three-match away series in South Africa, which India drew 1-1. He played the World Cup, but pulled out of the IPL midway, and subsequently skipped the summer tour of the West Indies.

On thursday however Sehwag  looked in terrific touch, and showed no signs of the shoulder injury for which he had had surgery in England a month ago.

However, the Indian opener is still a few steps away from being completely fit.