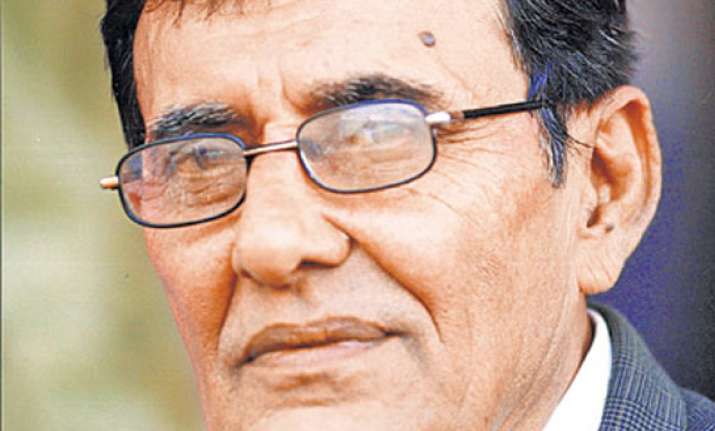 New Delhi: It took cricketer Salim Durrani  a few seconds to send the ball in the midst of a delirious crowd of fans dmanding a sixer, but it took him  47 years to collect his Arjuna  award which was conferred  on him in 1962.
He was the first cricketer  to be honored  with Arjuna  award. The award was initiated the same year.
One of the most handsome sportsmen of his era, Durrani, now 79,  was playing in West Indies when he was chosen for this prestigious award .
'I was playing in West Indies at that time and later I forgot about it. Moreover I never cared about awards,' said Durrani.
What is surprising is that even the Sports Ministry too did not bother to do something about  it.
It was in 2009, while sitting in the Press Club of India, Delhi, that Salimbhai, as he is called by his close friends,  in a very naïve manner  asked if he could still collect  the award.
So shocked were his admirers and friends that at  first they could not believe their ears,  but later after cross checking with the Ministry of Sports, it was confirmed that the award trophy was still lying  inside the offices of the Sports Authority of India.
Within a few days the same year, a small function was organized  at the Sports Authority of India and Salim Durrani was felicitated with  the award.
Interestingly  even at that time Durrani did not know that Arjuna awardees get  facilities like free 1st class train traveland all these years he had been  spending money from his meagre pocket on train travel.
He was awarded the C.K. Nayadu Lifetime Achievement Award by the BCCI in 2011
All rounder Durrani  played in 29 Tests from 1960 till 1973.  He is the only Test cricketer to have been born in Afghanistan.
Durrani was the hero of India's series victory against England in 1961-62. He took 8 and 10 wickets in their wins at Calcutta and Madras respectively. Also, a decade later he was instrumental in India's victory against West Indies at Port of Spain, taking the wickets of Clive Lloyd and Gary Sobers.
In his 50 Test innings he made just one century, 104 against the West Indies in 1962. He appeared in a film, Charitra writh Parveen Babi. in 1973.