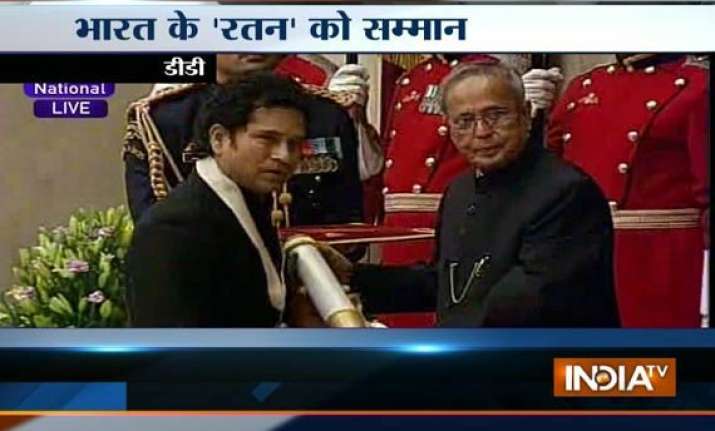 New Delhi: Cricketing legend Sachin Tendulkar today said he would like to dedicate his Bharat Ratna to his mother and all Indian mothers who sacrifice their wishes and aspirations for their children to help realize their dreams.
Speaking to reporters in the forecourt of  Rashtrapati Bhavan after being conferred the highest civilian honour, Tendulkar said " Its the biggest honour for me and I am extremely delighted. I am extremely proud to be born in this beautiful nation  and am grateful for all the support I have received from the people"
"I will continue to bat for India even though cricket has stopped, and shall try to do my bit so that the people of India can smile", he added.
Tendulkar congratulated Prof CNR Rao for inspiring young Indians to become scientists. Prof Rao was also conferred the Bharat Ratna today alongwith Tendulkar.