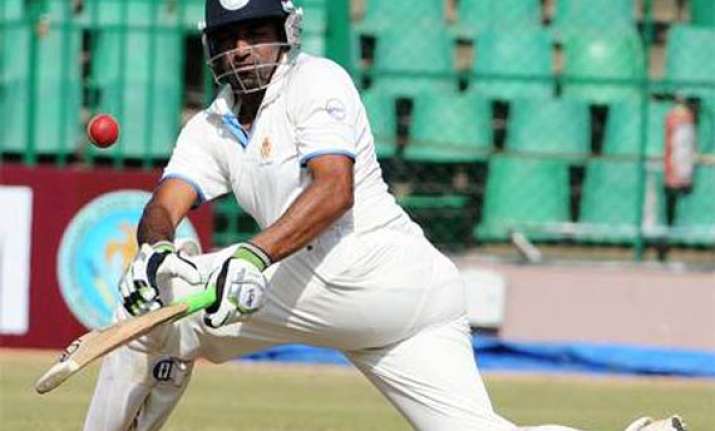 Hyderabad: Favourites Karnataka deservedly won their seventh Ranji Trophy title after beating a spirited Maharashtra side by seven wickets on the fifth and concluding day of the final match here today.
Chasing a modest victory target of 157 in little over two sessions, Karnataka batsmen reached the destination with ease as they knocked off the runs in 40.5 overs.     
Robin Uthappa (36),
KL Rahul
(29) and Amit Verma (38) made useful contributions as Karnataka made amends for their disappointing six-run loss during the 2009-10 final against Mumbai.     
Young opener Rahul was awarded the man-of-the-match for his century in the first innings while Karnataka were richer by Rs 2 crore.     
Maharashtra earned a purse of Rs 1 crore but what would be more disappointing is the fact that they couldn't break their more than seven decade long jinx of not being able to win the national title.     
But one needs to laud Maharashtra for trying to make a match of it despite being down and out by the second day itself.     
Starting the final day at 272 for six, Maharashtra's tail wagged as they scored 366 with Shrikant Mundhe contributing 42 off 75 balls.     
The target of 157 was never going to be a tall-order for Karnataka with huge depth in their batting. Although Maharashtra seamer Samad Fallah intially asked some questions but Uthappa hit a flurry of boundaries to help Karnataka stay firmly on course.     
His 47-ball innings had six boundaries and he was especially severe on left-arm spinner Akashay Darekar, repeatedly giving him the charge as the first wicket partnership yielded 65 runs.