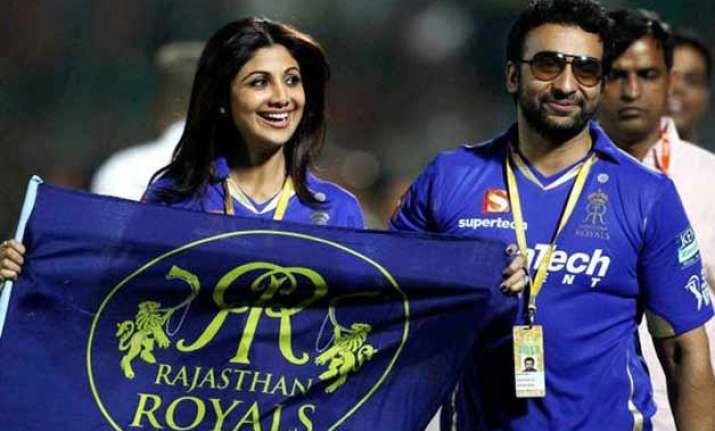 New Delhi: The BCCI has been quick to confirm that a Rajasthan Royals player did receive an "inappropriate approach" from a fellow player a month back but the parent body will find it difficult to probe the matter due to absence of ACSU sub-committee, which is yet to be formed.
While BCCI announced the various list of sub-committees on April 6, there were four committees that were kept on hold, notable being the Anti-Corruption & Security Unit (ACSU) sub-committee which is now one of the vital units of BCCI.
With IPL opening ceremony slated on the very next day, it was inexplicable as to why the ACSU sub-committee was not announced.
An IPL Governing Council Member made it clear that they knew nothing about it a month back and now that know about it, they would have to wait as this BCCI sub-committee has not been formed.
"It is a very serious issue but the funniest part is that the ACSU sub-committee has not been formed. A lot of IPL Governing Council members found it bizarre that ACSU sub-committee which should have been formed before any other committee as the IPL was starting off has not been formed yet.  As to why it has not been formed, only Jagmohan Dalmiya can answer," the IPL governing council member told PTI on conditions of anonymity.
He said that even IPL chairman Rajeev Shukla's hands are tied till the committee is formed.
"Once they form the ACSU committee, then they would probe the matter and after that the report will be placed to the IPL Governing Council. Since I was also a member of previous committee, atleast we never discussed it during the last session. If Ravi Sawani, the ex-ACSU boss knew about it, then I don't know," the member said.
About Sawani's current status, the member was in the dark.
"When the player reportedly informed Sawani, he was the BCCI's ACSU chief but is he still in the post technically formed. Now Sawani was made the ACSU chief by former president
N Srinivasan. So there is every possibility that Dalmiya might want someone else to become the ACSU chief," the official said.