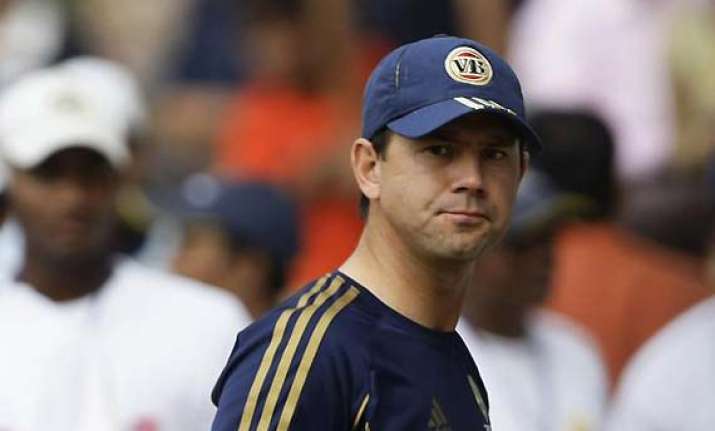 Melbourne, Feb 20: Cricket Australia (CA) Wednesday fined legendary batsman Ricky Ponting for breaching the Code of Behaviour during the RYOBI One-Day Cup match between Tasmania and Western Australia at the WACA Ground in Perth.
Ponting was reported for breaching Rule 1.1 - Abuse cricket equipment or clothing, ground equipment or fixtures and fittings.
The incident occurred after Ponting was given run out during Tasmania's batting innings. As he was leaving the field Tuesday, Ponting threw his bat into the air and it landed a couple of metres in front of him.
Although it was Ponting's first offence in the last 18 months, given the nature of the incident, CA objected to the prescribed penalty of an official reprimand for a first-time offender of the Code of Behaviour and requested the charge be heard in front of a Code of Behaviour Commissioner.
The hearing occurred in Perth Wednesday afternoon in front of commissioner Rob O'Connor. Ponting pleaded guilty to the charge and was fined $250.