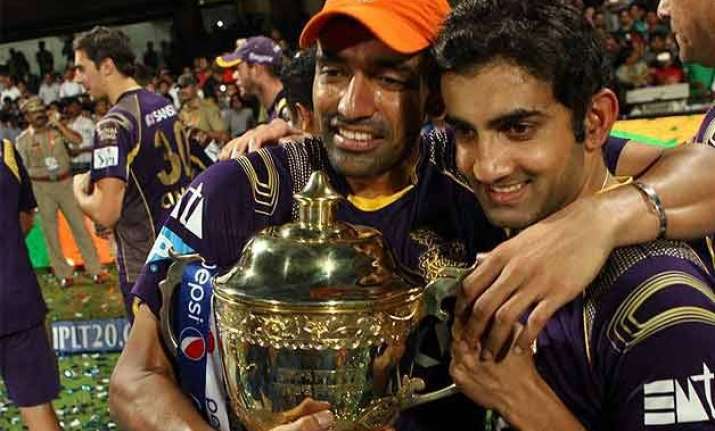 New Delhi: Kolkata Knight Riders, the defending champions of IPL is one of the few teams which have seen a dramatic turnaround in the history of the cricket's most followed T20 league.
The team which was seen as one of the most followed teams had a disatrous campaingn in the first few years of IPL. It was only after the team was completely revamped under the leadership of former Team India's opening batsman Gautam Gambhir that it became the champions of IPL for the first time in 2012 and then in  2014.
 
The team comprises of some of the key players of Team India who had been match winners on their given day but now are no longer a part  of the national team.
Let's have a look at these former Team India players who have done wonders for KKR: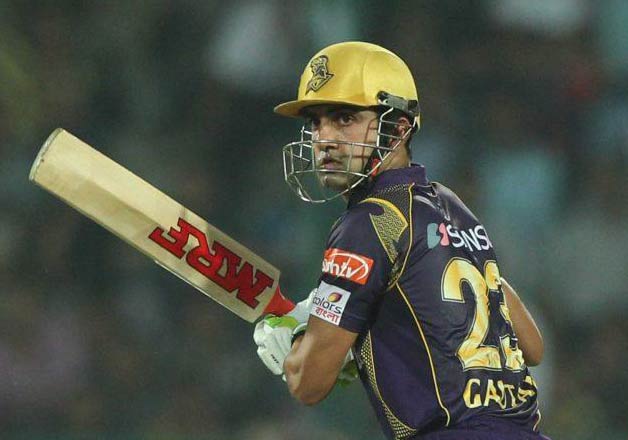 The southpaw  from Delhi has not been a part of the team for a long time. Gambhir has last played an ODI against Engalnd in 2013 and his last Test match was also against England in 2014 at Oval. The captain of KKR has last played a T20 game against traditional rivals Pakistan long back in 2012.
He was brought by the KKR management for a whopping 10 crore at players auctions. It is however true that  Gambir has brought rich dividend for the ShahRukh Khan led franchise.
He has scored 590 runs in 2012  edition of IPL and was among the leading run scorers of the match . In the eighth edition also Gambhir is leading from the front and has already scored 221 runs from the eight matches that the team has played
The right handed batsman from Karnataka is another player from KKR who was seen as someone who can play for Team India for a long duration.
The batsman who is also keeping behind the stumps for his IPL franchise has last played for Team India in ODI during 2014 against Sri Lanka at Ranchi and his last T20 international was against South Africa in 2012 . Robin has played till date a total of 43 ODIs in which he scored 890 runs.
Robin was instrumental in KKR becoming the champions of IPL in 2014. The opener scored 660 runs at an average of 44.00 and a strike rate of 137. He was the second Indian  player after the great Sachin Tendulkar to win the Orange Cap in IPL.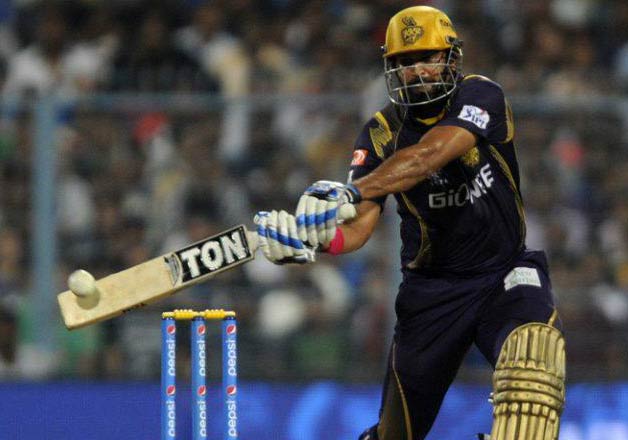 The elder of the Pathan brothers who was once considered to be Team India's allrounder and played at crucial number 7 has not been a part of the team for a long time .
Yusuf Pathan was known for his huge sixes which he generally hit in the mid wicket region. He was known as a hard hitter who can score quickly within a short span of time . The Baroda batsmen played an important role in Rajhasthan Royals becoming champions in the first edition of the IPL .
Yusuf also played for Team India in the blue jersey against Pakistan  at Dhaka  in 2012. The allrounder has been Gambhir's favourite man and inspite of his blow hot and blow cold form he has been a regular member of the playing XI of KKR. In the last season Yusuf scored 268  runs avaraging a bit more than 29 .

More recently Gambhir backed  Yusuf Pathan  and said  "I have always had a lot of faith in him. Faith and trust is one thing that does not go very quickly. So I always feel he is the game-changer for us and the way he has batted in this tournament till now, I think he is just going to be our biggest game-changer."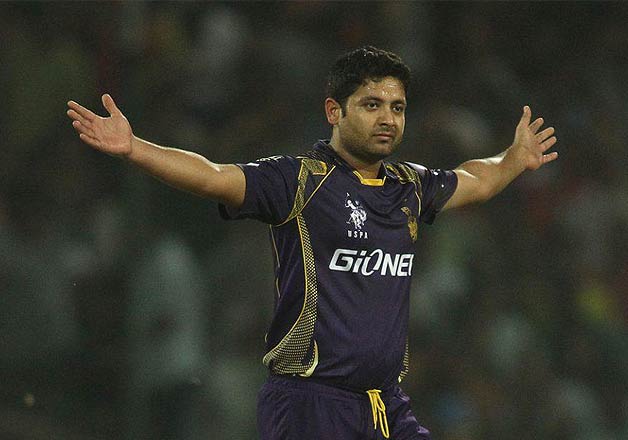 The leggie who played earlier for Kings XI Punjab joined Kolkata Knight Riders and since then has played more often than not for the Gambhir led side.
He scored the winning runs of the delivery of Mitchell Johnson. He palyed his last test for Team Inda in 2012 and donned the blue jersey in 2011 against Netherlands.
Chwala while playing for KKR has scalped 14 wickets from the 11 matches that he played in 2014.In the present edition his role has increased many fold after star spinner of KKR  Sunil Narine has been banned from bowling  his offies.