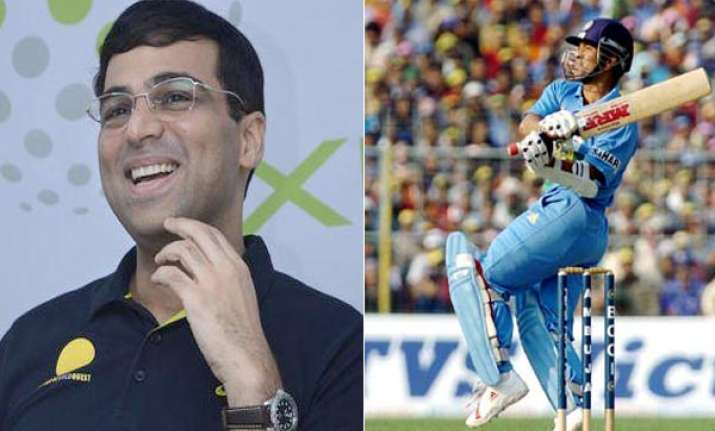 Kolkata, Dec 18:  Amid calls for his retirement, out-of-form Indian batting great Sachin Tendulkar Monday got support from five-time world champion chess Grand Master Viswanathan Anand, who felt the cricketing icon should continue playing as long as he wished.
Speaking at an event organised by computer education company NIIT, Anand said notwithstanding criticism, it would be "crazy" to stop if a player enjoyed his game.
The chess great said while sports generally favoured young people, "I really want to play chess still. I am lucky to have the chance to play and I intend to use it. I imagine the same for him (Tendulkar)".
To 43-year-old Anand, 40 was just a number. But he conceded that it always leads to some public discussions about when a sportsperson was going to hang his boots.
"The first question people ask is when are you going to retire? It's a little bit funny. In my case, I don't think there is any fundamental change from Dec 10, 2009 to Dec 11, 2010. But it seems to affect the way people see you," said Anand. He turned 40 Dec 11, 2009.
He said that chess players got more time than those in other sports.
"There is a certain wear and tear in those sports which are physical in nature like football and tennis, where people would be amazed if you continue beyond 32-33. But I don't think being 40 years in age has any particular significance in chess, where you definitely get more time."
But Anand made it clear he would not play beyond 50 years of age.
"I think 50 is a kind of a barrier. For me, I don't expect to be playing top chess when I am 60. But still there are a few years left. In the meantime, I want to enjoy as much as possible," he said.