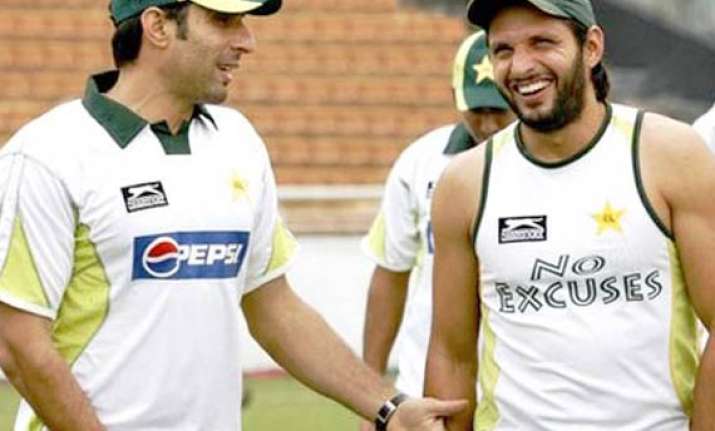 Karachi, May 19: The Pakistan Cricket Board (PCB) has removed Shahid Afridi as one-day captain for the forthcoming series against Ireland.

Chairman of the board Ijaz Butt told a media conference in Islamabad that senior batsman Misbah-ul-Haq would lead the team in the two one-day matches against Ireland on May 28 and 30.

"Afridi has been retained as a player in the one-day squad but the captaincy has gone to Misbah," Butt said without elaborating the reason for the decision.

Afridi had captained the team to the World Cup semi-finals where they lost to India and recently also guided them to a 3-2 win over the West Indies in the ODI series in the Caribbean.

He has been leading the T20 and ODI sides since early 2010.

PCB has changed six captains in the last three years. First was Shoaib Malik, followed by Younis Khan, followed by Mohammed Yusuf, followed by Shahid Afridi, followed by Misbah Ul Haq. It's now Shahid's turn again.