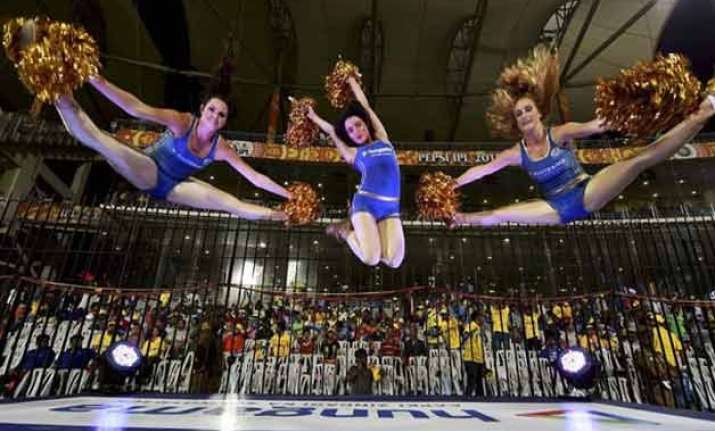 Karachi: The marketing department of the Pakistan Cricket Board (PCB) which struggled to secure its asking price for the forthcoming one-day series against Zimbabwe has now promised the "glitz and glamour" of the Indian Premier League in the series.
The PCB has approved a budget of 20 million (two crore) rupees for its marketing department for the promotion and hype before and during the series of three one-dayers and two T20 matches.
"The 20 million will be spent on organizing musical concerts during the matches in Lahore, providing other entertainment to the spectators and creating hype for the series," an official said.
"The marketing department is keen to play up the series since it is for the first time since 2009 that a test team is playing in Pakistan," he said.
He said the marketing people were planning to invite leading singers to perform before and during matches and also have prize schemes.
Ironically, the marketing department managed to sell the title and presenting sponsor packages separately for the series for just around 18.5 million rupees after initially demanding close to 120 million rupees (12 crore) for selling the entire package of series sponsorship that included title, presenting sponsors, ground rights and other media rights like radio, text service etc.
There was no word from the PCB on whether there was any response from Cricket Zimbabwe after the deadly terrorist attack on the Ismaili community members in Karachi on Wednesday morning.
Some members of the media emailed queries to Cricket Zimbabwe on the status of the tour after the attack and were told to wait for a reply.
But a reliable source in the board said the series was unlikely to be affected as all matches were in Lahore and state level security would be provided to the visiting team at all times.
"We don't think this series is going to be affected," he said.
The PCB has managed to convince the Zimbabwe board to send its team to Pakistan after promising to pay all their expenses which come close to 50 million (5 crore) rupees.
No test team has toured Pakistan for security reasons since March 2009 when militants attacked the Sri Lankan team bus in Lahore killing six Pakistani policemen and a van driver.