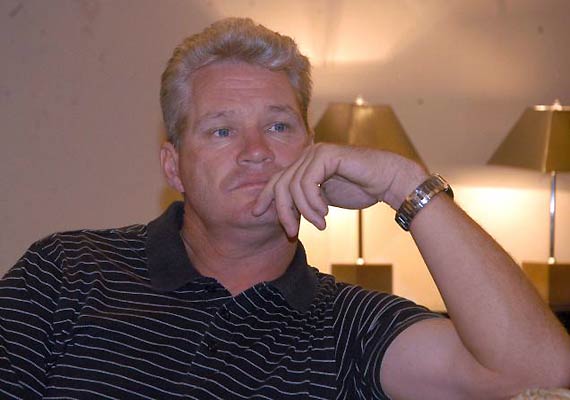 Karachi, Oct 11: Former Australian batsman Dean Jones may be keen to take up as Pakistan''s new coach, but the Pakistan Cricket Board (PCB) is not interested in hiring him for the job, according to a news report.

According to media reports, Jones has apparently been included in the PCB's shortlist, along with former England all-rounder Dermot Reeve and local applicant Aaqib Javed.

However, the PCB has ruled out the chances of roping in Jones to succeed Waqar Younis as Pakistan's new coach, a newspaper based in the Middle East reported, attributing to well-placed sources.

"It''s out of the question," Arab News quoted a reliable source, as saying, referring to the chances of Jones getting hired as Pakistan's coach.

"The Board is planning to contact a few coaches for the job, but I can tell you that he (Jones) doesn't figure prominently on their list," he added.

The source rejected the impression that Jones was among the leading candidates for the job, revealing that a committee formed by the PCB to find a suitable coach for the Pakistan team is not impressed by Jones' credentials.

"He (Jones) doesn't have much coaching experience and that's something which goes against him," said a source.

"But that is not his only minus point. Jones is quite a controversial personality and the committee members believe that he won't be a good choice," added the source, who was privy to the discussions that have taken place between the committee members.

Last week, Jones had told an Australian newspaper that he believed he was among the five candidates shortlisted by the PCB for the national coach position.

"I believe I am in the last five. "I have always wanted to coach and the opportunity came along, so I put my hand up," The Age quoted Jones, as saying.

Meanwhile, Pakistan's chief selector Mohsin Hasan Khan has been appointed as the interim coach of the national team for the upcoming series against Sri Lanka in the United Arab Emirates, while the board is in the process of appointing a full time coach.

As Khan will be travelling to the UAE as coach, the PCB management has decided that, in his absence, Mohammad Ilyas, member of the selection committee, will serve as Pakistan's chief selector.