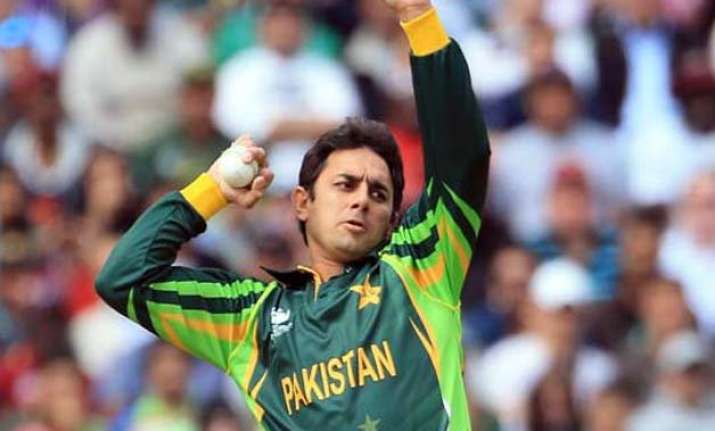 Lahore: Suspended Pakistan off-spinner Saeed Ajmal's suspect bowling action will be officially tested in Chennai Jan 24, a Pakistan Cricket Board (PCB) spokesperson has said.
Ajmal was barred from bowling in September last year. His action was termed illegal and he withdrew his name from the World Cup, admitting his remodelled bowling action was not ready for top-flight cricket, reports espncricinfo.com.
The deadline for submitting World Cup squads to the International Cricket Council (ICC) was January 7.
If Ajmal fails the test, he could face a one-year suspension from the game.
"PCB approached ICC to have an official test of Saeed Ajmal. ICC has now given us the date of January 24, but it is tentative and we are yet to receive confirmation from ICC," the spokesperson said Tuesday.
Earlier, Ajmal stated that he would prefer England over India to undergo an informal bowling test on his corrected action in a bid to revive his international career.