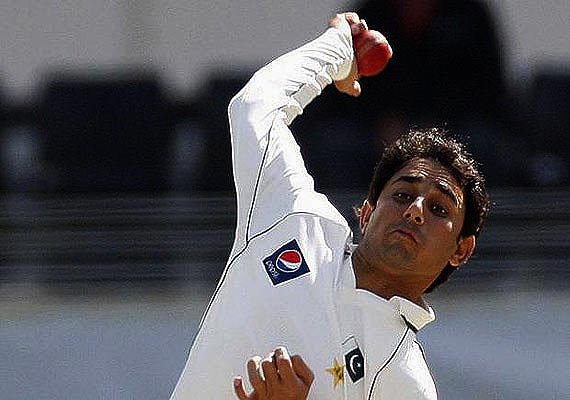 Karachi: Pakistan Cricket Board (PCB) have released former off-spinner Saqlain Mushtaq after completion of a one-month contract but said that suspended off-spinner Saeed Ajmal will continue his remedial work on his bowling action.
A PCB press release said that the PCB will decide whether to hire Saqlain again after an evalution of Ajmal's remodeled bowling action at a bio-tech laboratory in the United Kingdom by November 10.
"Following this evaluation the cricket committee will decide whether or not to accquire the services of Saqlain Mushtaq afresh," the release said.
Sources said the PCB decided to release Saqlain after the former Pakistan spinner spent the last one month working on correcting Ajmal's bowling action at the National Cricket Academy.
"Basically Saqlain has got some other offers including one from the West Indies Cricket Board so obviously he wanted to be clear about his immediate future," a well informed source in the board said.
He said that Saqlain would now return to England on Friday but Ajmal would continue his remedial work at the NCA under supervision of the committee of experts.
"If required Ajmal might be sent to England in early November so that Saqlain can be with him before his evaluation at the lab in Cardiff," the source said.
The PCB paid a handsome amount of one million rupees plus other perks to Saqlain for his one month contract.