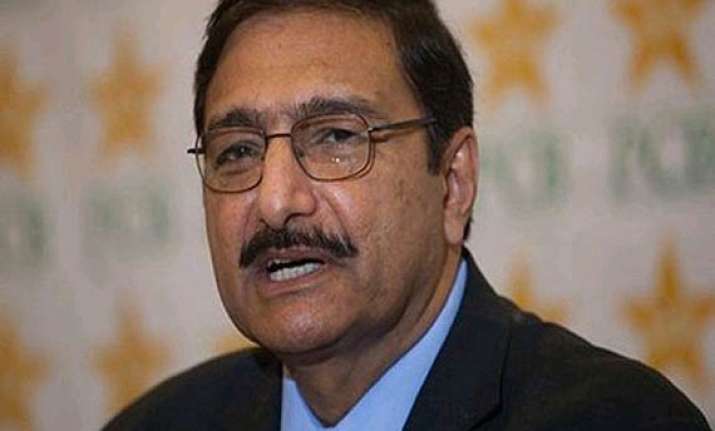 Lahore: Pakistan Prime Minister Nawaz Sharif today dissolved the Pakistan Cricket Board's (PCB) constitution and removed PCB chairman Zaka Ashraf from his post.
The present board has been charged of presenting a weak stand before the ICC in the Big Three case, in which India, England and Australia will come to dominate international cricket.
The Prime Minister, in exercise of his power as the patron-in-chief of PCB, amended a clause of PCB constitution and suspended the governing body.
He has constituted a 11-member committee to run the board for the time being.
The committee includes Naveed Akram, Amir Tariq Zaman, Najam Sethi, Shakeel Sheikh, Yousaf Khokhar, Zaheer Abbas, Naveed Akram, Shehryar Khan, and Iqbal Qasim.
The committee will be responsible for appointing the interim chairman of the board. .
Talking to reporters,  Zaka Ashraf refused to accept the decision and said that government's decision does not affect his position.  
He said that this decision will directly benefit India.
In reply to a question, he said  he will decide about litigation against the decision after consulting with his legal team.
Earlier, the Islamabad High Court, on July 19, 2013, had declared appointment of Zaka Ashraf illegal and directed the then PCB chief Najam Sethi to hold elections within 90 days.
However, on January 15, 2014 Zaka Ashraf was restored on his position by the Islamabad High Court  after he had filed an intra-court appeal, challenging his sacking.