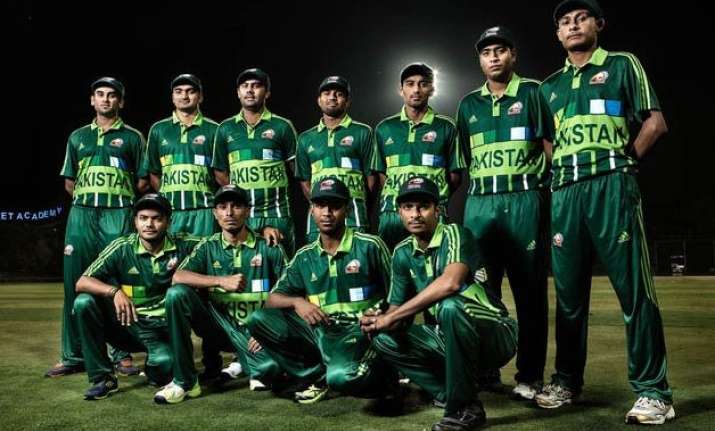 New Delhi: The recent anti-Pakistan protests in India may have further jeopardised the revival of the much awaited cricketing ties but a bunch of college-going cricketers from Karachi, oblivious of the simmering tensions at the higher level, are having the time of their lives in the "safe haven" of Dehradun.
While Shiv Sena-led protests in Mumbai did not allow the chiefs of Indian and Pakistan cricket boards to meet, the political party has taken on the task of ensuring that no one from across the border, be it cricketer or actor, is allowed in the state.
However, the students from Jinnah Degree College can't complain over their stay in India ever since they arrived in the Doon Valley on October 19. They form one of the eight teams taking part in Red Bull Campus Cricket World Finals.
"It has almost been a week since we came. What do I say, we feel very welcome here. It feels even better and safer than back home. It is just like home. I would say the treatment is even better than home," Faizan Khan, a List A cricketer who is captaining the team of 11 Karachi-based cricketers, told PTI.
Shouldn't he be worried when there is a risk to the safety of someone like Wasim Akram and Shoaib Akhtar? The famed Pakistani greats will not be commentating in the final game of the India-South Africa ODI series in Mumbai on Sunday.
"We heard about what happened in Mumbai and the PCB chief (Shahryar Khan) had to go back home without talking to BCCI officials. But honestly, we have not been able to find a single negative here. The only thing we would have wished for was to win more games in the tournament," said the 23-year-old, who plays for domestic outfit Southern Gas Corporation back home.
It was a long journey for the Karachi boys who reached their destination via Dubai and Delhi. The squad is usually bigger than the 11 players who take the field but not in the case of these aspiring men.
"We are only 11 guys here. We have a manager who is an Indian. Some of our main players could not get the visa, so we just came with whatever we had. I have injured my leg but I have to take the field," said Khan after his team's third loss in as many games.
A wicket-keeper batsman, Khan was ready with an instant reply when asked about his role model.
"M S Dhoni," he said. "And I am not saying this because I am in India. It is just because he comes across as a good personality and a great batsman. It is my dream to meet him. I don't wish to meet any international cricketer but Dhoni.
There is something special about him," he said.
What will the boys take back from their time in India?
"The love that people gave us here is something we will remember for the rest of our lives.