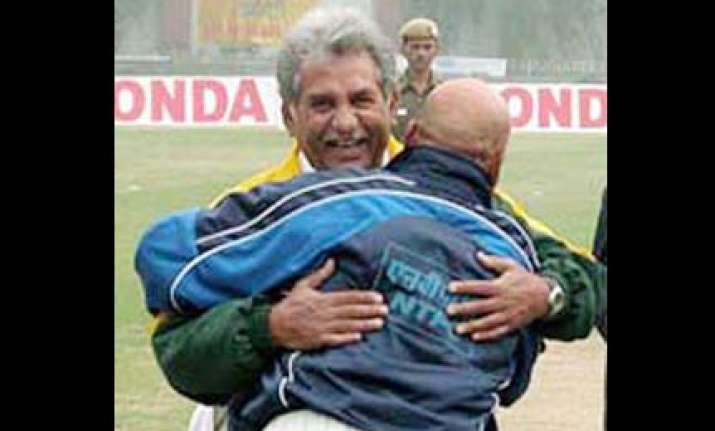 Guangzhou, Nov 26: Pakistan coach Sadiq Mohammad says India should have been pressured into send teams to compete at Guangzhou, where cricket is making its debut at the Asian Games.
The former international player said when the other three subcontinental cricket powers sent teams, "someone should have put pressure on India."
Sri Lanka, Pakistan and Bangladesh all qualified for the semifinals, while Afghanistan was seeded directly into the quarterfinals due to absence of India.
Afghanistan produced the upset of the tournament, beating Pakistan in the semifinals to reach a final against Bangladesh. Pakistan recovered by beating Sri Lanka by six wickets in Friday's bronze medal playoff.  AP