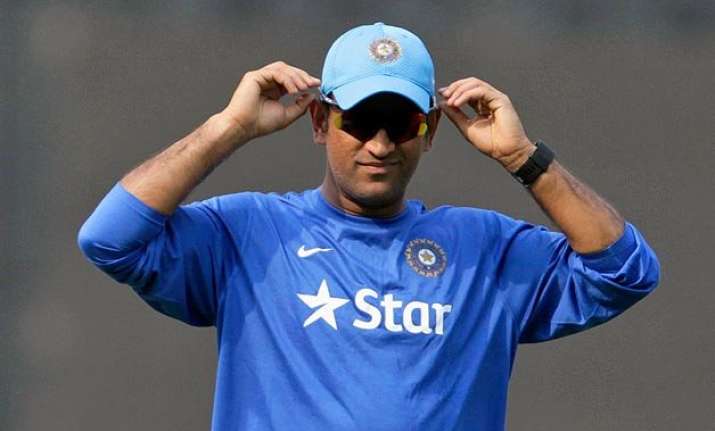 Mumbai: At a loss to explain India's ODI series defeat against South Africa, a disappointed captain Mahendra Singh Dhoni conceded that his team is not yet a settled one-day outfit to play consistent cricket.
India were hammered by 214 runs in the deciding fifth and final one-dayer here last night after South Africa set an improbable target of 439 for the hosts.
"We have to look at the larger (longer) picture.  (Otherwise) may be you will win a series here and there. But to be consistent you have to have a settled team. To a lot of extent our team does not look to be that settled," Dhoni said candidly in the post-match press conference.
Asked what went wrong in the series-decider, Dhoni replied "Yeh sawal aaj mat poocho match me galti kahan hui.  Saade charso run ke aaspaas bane hai aur aap poochte hain galti kahan hui (Don't ask me today what went wrong. Close to 450 runs had been scored by South Africa, and you are asking this)," to peals of laughter from the mediapersons.
"Kuch catches choote hain (some catches were dropped), we bowled a bit short in the beginning and gave width to the batsmen. Up to 20-25 overs we were in some control but once they accelerated 10-12-15 runs an over were scored. 438 or 440 is a very difficult target to chase.
"They (South Africa) batted very well here. We wanted to go for it and decided to give ourselves some time to build up partnerships and the overall plan was to bat 50 overs.  Sometimes it happens and at other times it does not," he added.
Once again harping on the "process", Dhoni insisted that issues need to be addressed soon to get the national cricket team in order.
"I know India is more about result, but at the same time you won't always get the results if you are not looking into the process. It's a tough situation," Dhoni said in the post-match press conference here last night.
"But at the same time we are looking for solution. We have to try a few other things, because if you are doing the same thing, you will get the same result," he explained further.