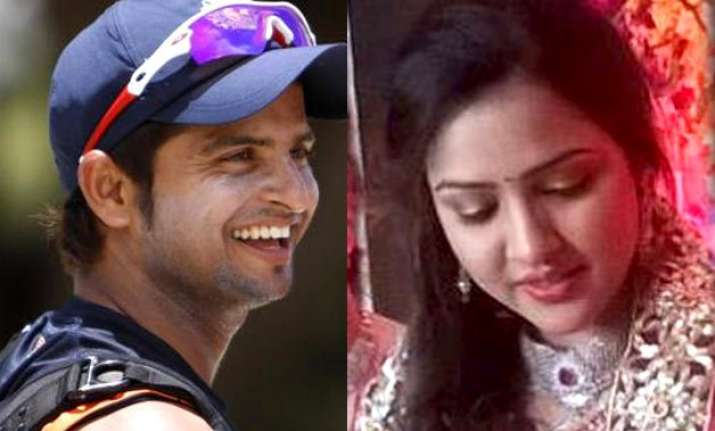 New Delhi: The star cricketer  is all set to marry his childhood sweetheart Priyanka Chowdhary today.
The lavish pre-wedding ceremonies of Indian star cricketer Suresh Raina were held on Wednesday. Virat Kohli and his actress girlfriend Anushka Sharma attended the engagement function in Ghaziabad.
ALSO READ: #RainaKiShaadi: Wedding card and guests list revealed!
Big wigs from politics and entertainment world, besides fellow cricketers, are expected to attend the wedding ceremony today.
Prime Minister Narendra Modi and UP Chief Minister are also expected to attend the wedding ceremony to bless the couple although there is no official confirmation from these two leaders.
ALSO READ: #RainaKiShaadi: The love story of Suresh Raina and Priyanka Chowdhary
Priyanka and Raina's friendship dates back to their childhood days. Priyanka is presently working in The Netherlands.
Indian Captian Mahendra Singh Dhoni may also attend the wedding along with his wife and new born daughter.
ALSO READ: Know all about Priyanka Chaudhary, would- be wife of Suresh Raina
Middle-order batsman Raina returned to the country with his India team-mates after the semi-final loss to Australia in the World Cup last week.
Despite all the media buzz, families of the couple reportedly want the high-profile wedding to be a private affair.
ALSO READ: Will Dhoni attend Suresh Raina's wedding with his new born daughter?