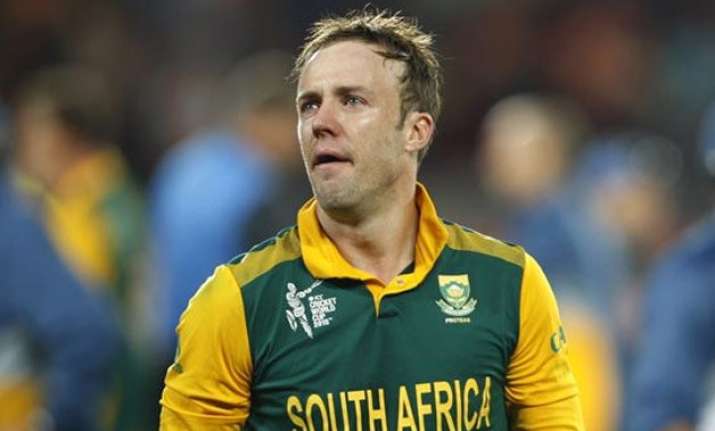 Rajkot: Lanky speedster Morne Morkel, who stymied the Indian run-chase with some superb death bowling, had carried on with a sore leg to bowl South Africa to victory in the third One-Day International, revealed the visiting team's skipper A B de Villiers.
"Yeah, Morne came to me after he bowled six overs and he told me that he's got a little bit of a sore leg and I might have to think to get his overs out of the way. And he bowled so well in that return spell that I had to keep him for one at the end there," said De Villiers after Morkel's superb 4 for 39 haul, which included the wickets of top scorer Virat Kohli and Ajinkya Rahane off successive balls.
"So he showed a lot of guts and determination to get through that spell. It would have been a very easy decision for him to just go off and call it a day, but he pulled through for the boys and he bowled exceptionally well with a sore leg in the last 4 overs. He turned the game on its head, with a few other contributions, obviously. But he deserves all that is coming his way," said the skipper.
Chasing South Africa's challenging 270, India fell short by 18 runs thanks to Morkel's brilliant bowling and some adequate support from other visiting team bowlers.
"I think on these sorts of wickets, with my height, I get a lot of inconsistent bounce and that's a strength for me in the subcontinent. It worked for me tonight and it was always part of my game-plan after watching the boys bat in the first innings," said Morkel when asked why he chose the short stuff instead of yorkers on the slow SCA Stadium track at Kandheri.
De Villiers also praised his side's fighting qualities on the tour and hailed regular wicket keeper Quinton de Kock's excellent century (103 in 118 balls) that set up the challenging score initially after the visitors opted to bat first.
"The boys have shown amazing character. We have done so in the whole tour so far. I think it is vital and it is a key in the game we played that you can't ever give up. I have reiterated it in team meetings, before the game and during the game," said the Proteas ODI captain.