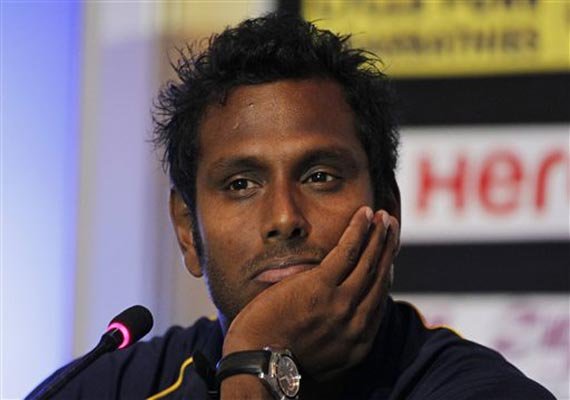 Colombo, Sri Lanka: Sri Lanka captain Angelo Mathews wants a settled side to face England in their limited-overs series starting next week, and avoid the wholesale changes that resulted in a woeful tour to India in which his team lost all five of its matches.
Rival captain Alastair Cook said on Thursday that England was desperate to make amends for a 3-2 home series loss to Sri Lanka in May and June.
The teams are playing seven one-day internationals, the first on Wednesday in Colombo.
Mathews conceded the India tour, organized at the last minute after the West Indies pulled out of its India tour, was disappointing but said it was important to "flush it out of the system soon."
"We experienced quite a bit in India, we know our players now," Mathews said.
"We will try to taper it down when it comes to experimenting in this England tour, we want to have a set batting order and also try those two or three new faces who we want to look at."
Sri Lanka went into the India series without experienced bowlers, and also suffered without a steady opening pair.
But Mathews said one series loss won't make his team bad, and he looks forward to doing well against England, which won its last series in Sri Lanka 3-2, in 2007.
Cook said they're desperate to ratchet up their preparation for the Cricket World Cup, which starts in three months, and haven't forgotten losing the series-decider in June at Edgbaston, a match overshadowed by Sachithra Senanayake running out Jos Buttler while the batsman was backing up.
"Sri Lanka played some really good cricket in England," Cook said, "and we are desperate to try and get that trophy back, that's why we are here."