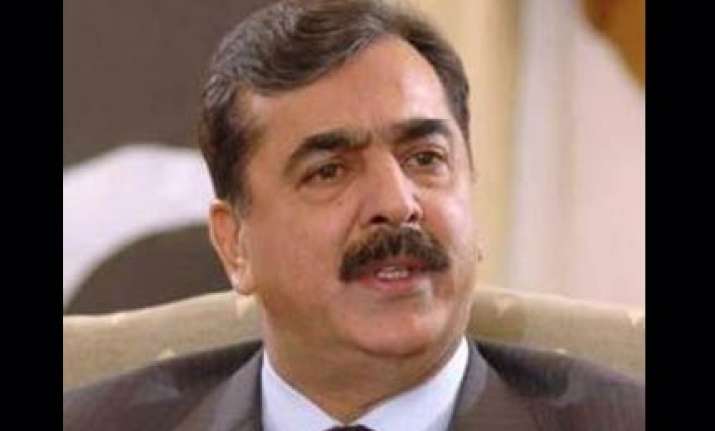 Islamabad: With Pakistani cricket caught in another match-fixing scandal, Prime Minister Yousuf Raza Gilani on Sunday said the fresh allegations against its cricketers had made the countrymen "bow their heads in shame".  "I am deeply pained (by the reports)," he told media persons today, after yet another fixing scandal rocked the Pakistani cricket team in England.  "Our heads have been bowed in shame," he said.  
The Prime Minister said he was asking the Ministry of Sports to conduct an inquiry into the allegations.  Earlier, President Asif Ali Zardari too expressed disappointment at the allegations of match-fixing involving some Pakistani cricketers that were first reported by British tabloid 'News of the World' whose sting operation led to the arrest of an alleged fixer in England.  
Presidential spokesman Farhatullah Babar said Zardari, who is also patron of the Pakistan Cricket Board, had taken note of the reports and directed officials to keep him updated about developments and the status of any inquiry that may have been ordered or held in London.  PCB Chairman Ijaz Butt has been directed to immediately submit a preliminary report about the incident, Babar said.  Pakistan cricket captain Salman Butt is also among the seven cricketers whose names have come up in the tabloid's sting. 
News of the World reported that bowlers Mohammad Amir and Mohammad Asif delivered three deliberate no-balls in an ongoing Test against England in line with the predictions of alleged fixer Mazhar Majeed.  Majeed allegedly received 150,000 pounds from the tabloid's undercover reporters posing as members of a gambling cartel. PTI