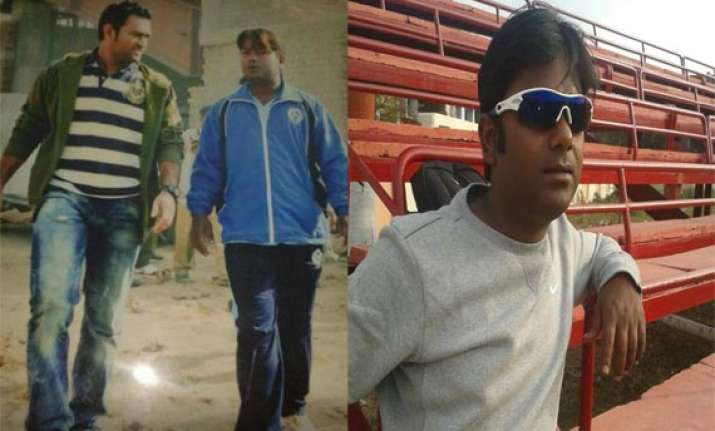 New Delhi, Jul 17: Jharkhand's former Ranji player and Team India captain M S Dhoni's personal friend Santosh Lal passed away early this morning in Indraprastha Apollo Hospital after suffering a massive heart attack, doctors said.
Santosh Lal was Dhoni's teammate in Ranji Trophy matches. He was suffering from pancreatis, and was airlifted to Delhi on Sunday from Ranchi. Dhoni has been bearing all his medical expenses.
Dr Rachit Bhushan of Ranchi's Apollo Hospital accompanied Santosh Lal in an air ambulance to Delhi. Santosh Lal was in critical condition and had been put on ventilator.
Dhoni's coach Manik Ghosh and other teammates condoled the passing away of Santosh Lal.
It was Santosh Lal who initially taught Dhoni how to play the "helicopter shot" which the Indian captain is famous for. Dhoni and Santosh Lal were close friends. They used to play with canvas balls while practising in Ranchi in their initial days.
Dhoni was in New York, when he came to know about his friend's illness. He rang up his brother-in-law Gautam and handle the entire treatment for his friend, said Moon and Rishabh, two of Dhoni's old friends.
Dhoni normally never discloses whenever he helps somebody. He always tries to keep it secret, says Manik Ghosh, who coached Dhoni for some time.
But the secret spilled out when Santosh was airlifted from Ranchi to New Delhi in a desperate attempt to save his life.