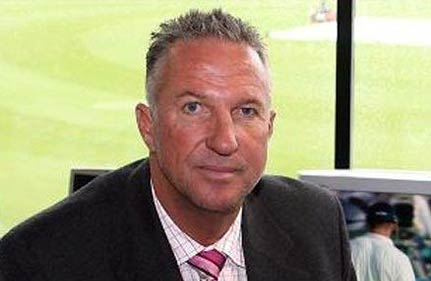 Sydney: Former England all-rounder Ian Botham insists that a third Ashes series defeat out of four against England for Australian captain Ricky Ponting  would not be his fault.
Botham had earlier stoked the rivalry between England and Australia by claiming that the Andrew Strauss-led team would "stuff" their rivals in the upcoming series.
Australia had won the 2006 series on home soil, but lost in 2005 and 2009 in England.
"I'm amazed at the stick Ricky Ponting's getting because 'Punter' is one of the all-time greats and his record stands out … he's been a magnificent player for many years … it stands up against any Australian's record in modern times," the Sydney Morning Herald quoted Botham, as saying.
"The problem Ricky's got at the moment is that he's got a relatively inexperienced side, in many ways, and a lot of guys under the microscope. When Steve Waugh, Mark Taylor or Allan Border were around they had guys they could go and talk to."
"At the moment, they [senior teammates] are all under pressure so he's pretty much sailing the ship on his own out there. It's not easy," he added.
The 54-year-old further confidently predicted that his status as part of the last touring English team to win the Ashes, in 1986-87, would be forfeited after the forthcoming series.
"I've never known Australia to pick a 17-man squad for a Test match, which tells me they haven't really got any idea what they're going to do - which is just so un-Australian,"
"I knew before I left England that it was [England's] best chance for a long time - really, they can only beat themselves. I would be amazed if Australia won the series, and I say that because the only way they can do it is if England freeze. But I don't see England doing that," he added.