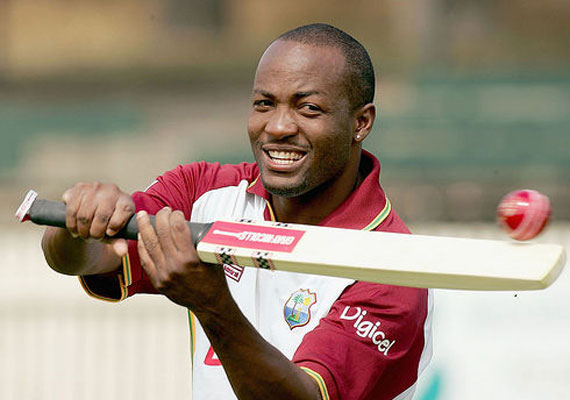 Colombo, Sep 16: Batting superstar Brian Lara praised the influence of his late father Bunty, and two of his siblings, as he became the 17th West Indies player to be inducted into the International Cricket Council's (ICC) Hall of Fame.
The 43-year-old, a former West Indies captain, said Saturday that his father had provided the foundation for him to succeed while his sister Agnes and brother Winston had also played critical roles in his development as an international cricketer.
"This person you see today before you accepting this Hall of Fame honour is someone he moulded. He ensured that I had everything I needed to succeed as a cricketer and in life, even in trying times. He made a special effort to make sure everything was there," Lara said.
"I had to work hard … but I knew I had strong support. My biggest pain was that he did not see me play a Test match, but having the West Indies team in Trinidad at his funeral was a special tribute to the man who made sure I was given the tools to play this glorious game and make such a lasting contribution."
Lara was formally inducted into the Hall of Fame at the ICC Awards ceremony here Saturday at the Water's Edge Resort.
The Trinidadian mustered 11,953 runs from 131 Tests with 34 centuries and still holds the record for the highest Test and first class scores.
"Tonight I had my brother and my sister here with me. Agnes is the one who took me to my first coaching clinic when I was six, and Winston was a role model as a stylish right-handed batsman … so to have them here is very special," Lara said.
A genius left-handed batsman, Lara joins an eminent Caribbean list in the Hall of Fame that includes Sir Vivian Richards and the likes of Courtney Walsh and Joel Garner. Only last year, a former team mate of Lara's, Curtly Ambrose, was inducted.
"As a boy, you never really thought of Hall of Fames, you never really thought of records. Growing up in the 70s my heroes were Clive Lloyd, Viv Richards and Roy Fredericks as a left-handed batsman," reminisced.
"I am happy I was able to spend 17 years in the West Indies and was able to contribute in a way worthy of this honour. It is nice to share it with my family. It is something I want all West Indians to aspire to.
"To share this with the greats of the past and to be included in the Hall of Fame alongside them is remarkable. I never played with most of them but this is one way to connect with them."