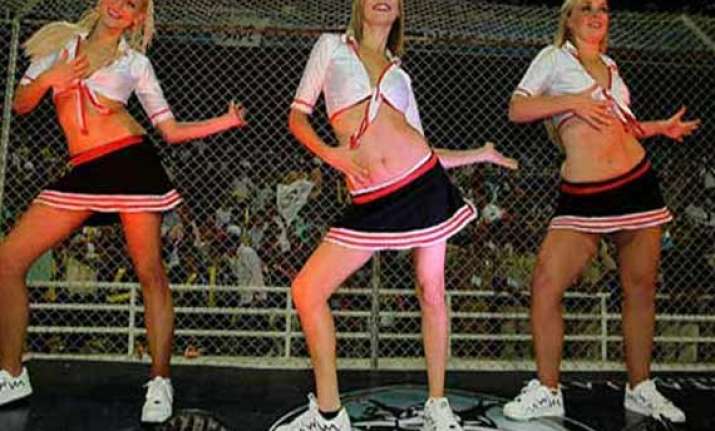 New Delhi: One of the key ingredients for IPL becoming the most prominent cricketing extravaganza on the globe is because it's a cocktail of sport and glamour. The spectators not only get to see their favorite cricketers in action but also get entertained by these cheerleaders.
Let's take a look on the concept of how cheerleading started and how it had gained popularity over the years.

The presence of cheerleaders certainly adds a lot of sex appeal to the matches and also increases the glamour quotient. It is  new concept for the people of India but the history of Cheerleading is certainly not new.

Cheerleading  ranges from yelling to intense for sports team motivation, audience entertainment or competition .

The routines usually range anywhere from one to three minutes, which may contain many components of tumbling dance  jumps cheers and stunting in order to direct spectators of events to cheer for sports.