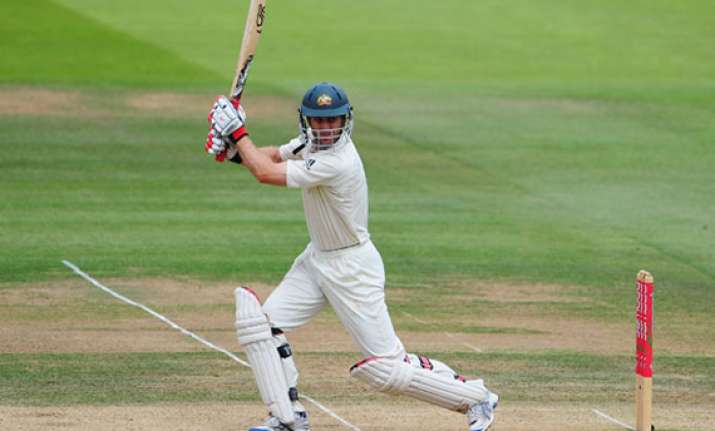 Melbourne, Australia, Dec 5: Former test opener Simon Katich was reprimanded by Cricket Australia on Monday for making a "detrimental public comment" about captain Michael Clarke after his axing from the Australian squad.

Katich was called to a disciplinary hearing in Melbourne after telling reporters on Oct. 29 he thought it unlikely he would be recalled to the Australian team while Clarke was captain.

The 56-test veteran blamed his loss of an Australian central playing contract on his physical altercation with Clarke in the Sydney Cricket Ground dressing room two years ago.

Katich objected when Clarke wanted the Australian team song sung early so he could leave to join his then girlfriend, bikini model Lara Bingle.

Katich pleaded guilty to the charge at Monday's hearing, which was chaired by retired County Court judge Gordon Lewis.

Katich faced a fine or suspension, but escaped with a reprimand and can now play for New South Wales against Tasmania in a Sheffield Shield match beginning Tuesday.

"It was never my intention to go against Cricket Australia's code of conduct," Katich said. "It's a nice result.

"I'm just glad this matter has been dealt with in a fair manner."