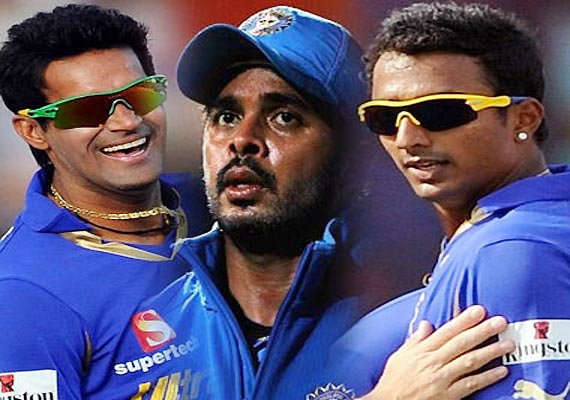 New Delhi, July 23: The Supreme Court Tuesday dismissed, as withdrawn, a PIL seeking CBI probe into the allegations of betting and spot fixing that rocked the sixth version of the Indian Premier League (IPL).
"Go to the high court," said an apex court bench of Justice B.S.Chauhan and Justice S.A. Bobde as counsel for the petitioner pressed the prayer for the Central Bureau of Investigation (CBI) probe.
Mumbai-based law lecturer Sharmila Ghuge in her PIL urged the court to direct the CBI to investigate the "allegations of spot fixing, match fixing, betting etc. pertaining to the cricket matches of IPL-6 or its earlier versions, unearth the huge racket committing such illegalities..."
The petitioner contended that the investigations into the scandal by different state police could result into filing of different charge sheets before different courts, and told the court that it would be prudent if the entire scandal in its totality was investigated by the CBI.
The apex court June 13 had declined to interfere with the investigation by Delhi and Mumbai police into allegations of betting and spot fixing in the sixth version of the IPL and asked the PIL petitioner to wait and watch the probe.
The apex court was moved by the PIL petitioner during its summer break.