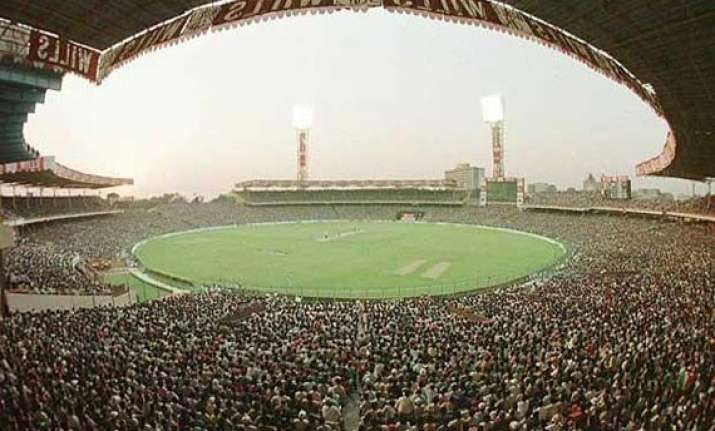 Kolkata, May 24 :  With match fixing scandal rocking PL,  strict rules have been imposed on the teams with police keeping a hawk-eye on players and stepping up security for the IPL playoff and Sunday's finals at the Eden Gardens stadium.  
The Kolkata Police and detective department have laid down the rules after a meeting with the teams, while 135 CCTV cameras have been installed in and around the stadium for keeping a close watch.
The teams have been requested to inform the police whenever they leave their hotels so that security officers in plain clothes could accompany them, a senior police official said.
"We have said that no friends or relatives of the players or of franchise members, who are not part of the team entourage will be allowed to go to the players' rooms in hotels," the official said.
A friend or a relative wanting to meet a player has to meet outside the room or at the hotel lobby, he said.  At the Eden Gardens, officials of the Special Task Force, the detective department and the Kolkata Police will be present in the gallery and near the dressing room in mufti, he said.
"When the game is on, nobody who is not a part of the team will be allowed to come close to the dressing room or in the players arena. We have also informed the IPL's security division and BCCI about these guidelines," the official said.  Yesterday, 10 people including one bookie, were arrested by a special team of Kolkata Police from Ultanga area here for being allegedly involved in a cricket betting racket.  
Security has been increased in and around the stadium.  "From the gate of the stadium till the gallery, there will be a three tier security check," he said.
Commissioner of Kolkata Police Surojit Kar Purokayastha told reporters after inspecting the Eden Gardens during the day, "Everything seems to be all right. I have just come to review the security and traffic arrangements for the match."