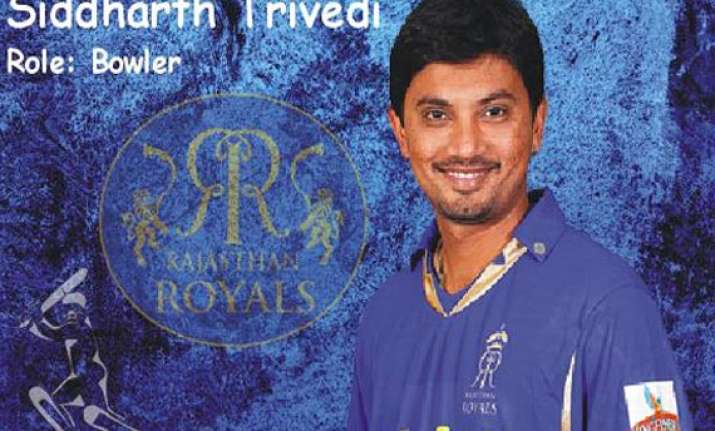 Mumbai, Jun 13: The Board for Control of Cricket in India (BCCI) will send a  show cause notice to Rajasthan Royal's player Siddharth Trivedi to ask why he kept the bookies' offer of bribe from BCCI and IPL authorities.
BCCI feels this is a violation of anti-corruption rules framed by the ICC and BCCI. Trivedi had told Delhi Police how the bookies offered him bribe and he refused. Trivedi had testified against co-players S. Sreesanth, Ankeet Chavan and Ajit Chandila.
The show cause notice will be sent this week to Trivedi, sources said.
BCCI's anti corruption rules say,  " if any suspect or any bookie  approaches or gives offer to do fixing to any player, it shall be the player's responsibility to inform the BCCI first. Thereafter he should inform BCCI's and ICC's Anti corruption unit also.
In this case, Siddharth Trivedi did not inform anyone and directly appeared before the delhi Police as a prosecution witness.
A BCCI official said, "Trivedi has broken the rules of BCCI. Before the state of the tournament, every player is informed by the anti-corruption officer to convey details of suspect activities and about suspect people. Trived was part of the IPL seasons and he was aware of all the rules and regulations. He has broken the laws and trust of BCCI."
BCCI will also be sending official show cause notices to Sreeshant, Ankeet Chavan, Ajit Chandila and player-turned bookie Amit Singh.